Suicide Is Not the Answer
By Ivett de las Mercedes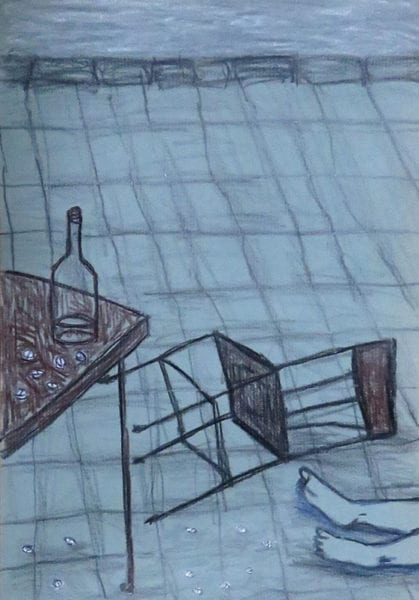 HAVANA TIMES — Maria Teresa Alvarez Martinez (36 years old) tried to take her own life when she was 23 years old. In Cuba, suicide is closely linked to wishes of wanting to be independent and thinking differently, not being accepted, being discriminated against or bullied which is a regular practice all over the world.
HT: Why did you try to commit suicide?
Maria Teresa: I didn't have any other choice, I felt like I didn't have the strength to push aside all of the situation I had with my mother. She didn't like my way of thinking and I was unable to defend myself. The way I was brought up by my parents, mainly my mother, was to be excessively dependent, I would say it was something sick, her thoughts and opinions dominated.
According to her, family was something important and even though we were living a false life, we needed to show that we were the best. I don't know know if the right word was panic or respect that I had when I told her that I wasn't going to come home at night because I had been invited out to a party. Lies were my salvation, stories I would make up in order to be able to go camping with my friends or stay one day here and there with Reina at her house when her parents weren't there.
Maybe, the feeling of guilt of not being what my mother wanted had to do with it: having a family, including three or four children, being the pride and an example for the whole neighborhood to follow. My friends would tell me: why don't you leave home? Why do you have to explain your life to her? The same lies slowly sickened me and even my life became a lie.
HT: Have you only ever tried to take your own life once?
MT: No, the truth is I tried several times. The idea never left my head, I even said it to my mother when she demanded I leave Reina. She told me that being with a man in the best thing in the world, that when I wanted to have some intimate time with her, I could go looking for her, as if love was just sex.
All we had at home were arguments, she criticized me, she made me feel bad, I never felt she supported me, everything I did was bad in her eyes. I stopped being motivated by music, to read, I cried frequently. I thought about sitting down and talking to my mother lots of times, to feel her support, at least her being receptive even though I didn't have her approval. I felt really alone. One day, after a huge fight, I told her that I was going to commit suicide and she didn't believe me.
HT: You were lucky to stay alive. How did you try and do it?
MT: I had planned to go to Lenin Park with Reina on that day. When my mother saw me leaving, she screamed that if I left, I shouldn't come back. I didn't listen to her. I already felt really bad, aggressive with those around me, everything was darkness in my mind. Returning in the afternoon, I saw my mother speaking to some neighbors from afar, I quickly went up the stairs. There was a half-empty bottle of rum on the table which my sister had drunk (she was always drinking), I swallowed nearly 20 pills of diazepam with one swig, I wanted to desperately disappear. When I woke up, I was in the polyclinic and they were pumping my stomach. Some neighbors stayed with me until I was taken home. It was a really tough time.
HT: What happened afterwards?
MT: I didn't want to see my mother for the first few days, she was out of control, I knew because her hands were shaking and because of the way she was behaving. A week later, a psychologist came and I decided to admit myself, I needed it, I had already got the idea of seeing me different in my head, of trying to wipe out what I had done somehow. I began to hear voices and sounds which used to torment me. In the beginning, it was something that came and went but it became more obvious as time passed by. When that happened and I was at home, I would hide under the bed, or leave running with nowhere in mind. I stopped showering, laughing, I would suddenly cry. The night was torture, I wouldn't sleep.
There's a saying that reminds me of those days: it's hard to try and sleep when your mind won't shut up. Reina distanced herself, she figured I was a danger to her and that really hurt me. She went to see me at the hospital once and I felt like everything had ended when I looked into her eyes.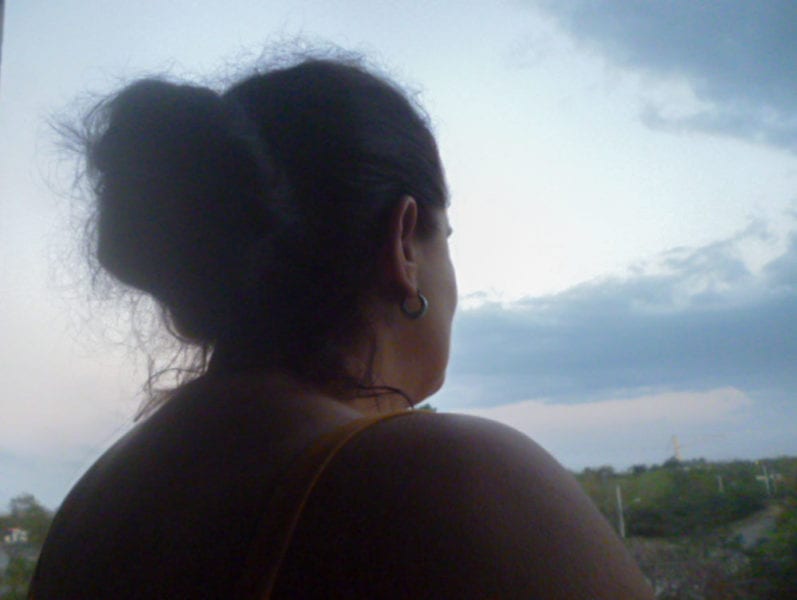 HT: What was your stay like at the outpatient hospital?
MT: Slow although the doctors were really worried. Arnoldo was my psychologist. We used to have individual and group psychotherapy sessions in the morning, that's when I realized that there were people who were worse off than me. We used to play dominoes, ludo and I would go home in the afternoon. I slowly got better with my treatment of prochlorperazine and amitriptyline, I felt sedated. Doctors had meetings with my parents, they also attended group therapy sessions although not as regularly.
HT: Was your recovery swift?
MT: I was discharged after 6 months. My mother was different with me, she wasn't violent although we didn't speak very much. The voices in my head slowly disappeared, I stopped popping pills, I can't help but get depressed when I remember this past. I love myself, I enjoy everything I do, I have been successful in my job, I'm a good human being, I love everything around me.
HT: Has your relationship improved with your mother then?
MT: My parents are the most valued thing I have, I don't hold any hard feelings. I don't know if they accept my sexual orientation but they don't criticize me, they don't talk about it because it isn't necessary. It is becoming more and more common for people to be discriminated against for being different. Accepting others is a learning process that never ends.
HT: Do you think it was easy for your parents?
MT: It was hard for them, especially admitting that my decision wasn't emotional blackmail, that I really was troubled. At that time, I didn't know how to face life, it was either pleasing my mother or pleasing myself, overcoming differences is a great challenge, you need a lot of strength to get the life you want. Not everyone has the courage to come out of an extreme situation unharmed, but suicide is definitely not the solution.