The Water We Need in Old Havana
By Ivett de las Mercedes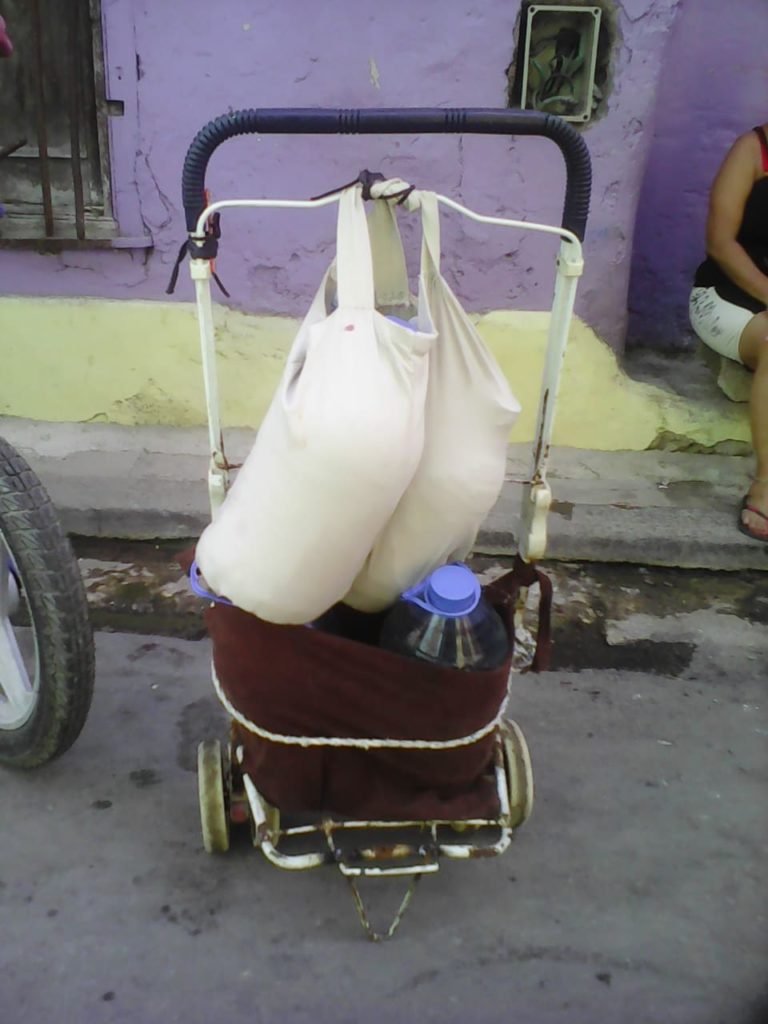 HAVANA TIMES – Irregular water services have become alarming for families living in the Old Havana municipality. Jose Manuel Jimenez, a resident on Suarez Street, gives us his testimony.
HT: How does the water shortage affect you?
Jose Manuel: I live on the 5th floor of a six-story building, near the old Montes St. Woolworth's store, and we haven't had water for over a month. Nobody can imagine the stress this causes a family where everyone has to get to work and there are children who need to get to school. You need this liquid for everything: cooking, showering, washing clothes, cleaning the house. Water shortages have become real madness.
HT: What are neighbors in the building doing about the situation?
JM: After going to the municipal government and Aguas de la Habana company on numerous occasions, we managed to get them to assign us a water tanker, and we never know when it's going to show up. It can come while we are working or sleeping. Some neighbors have even stopped working so they can wait for it. The thing is that while we are waiting for the water tanker and the goddamn fuel to get it rolling, anxiety turns into rage and impotence.
HT: Dealing with this problem must be hard.
JM: Yes, many neighbors have had to turn to family or friends. In my case, I have family living in another municipality. I've managed to get a bucket here and there for my wife and I to have a shower, my two children have gone to their classmates' homes. The strange thing is that we never had problems with water before. The cistern was always full.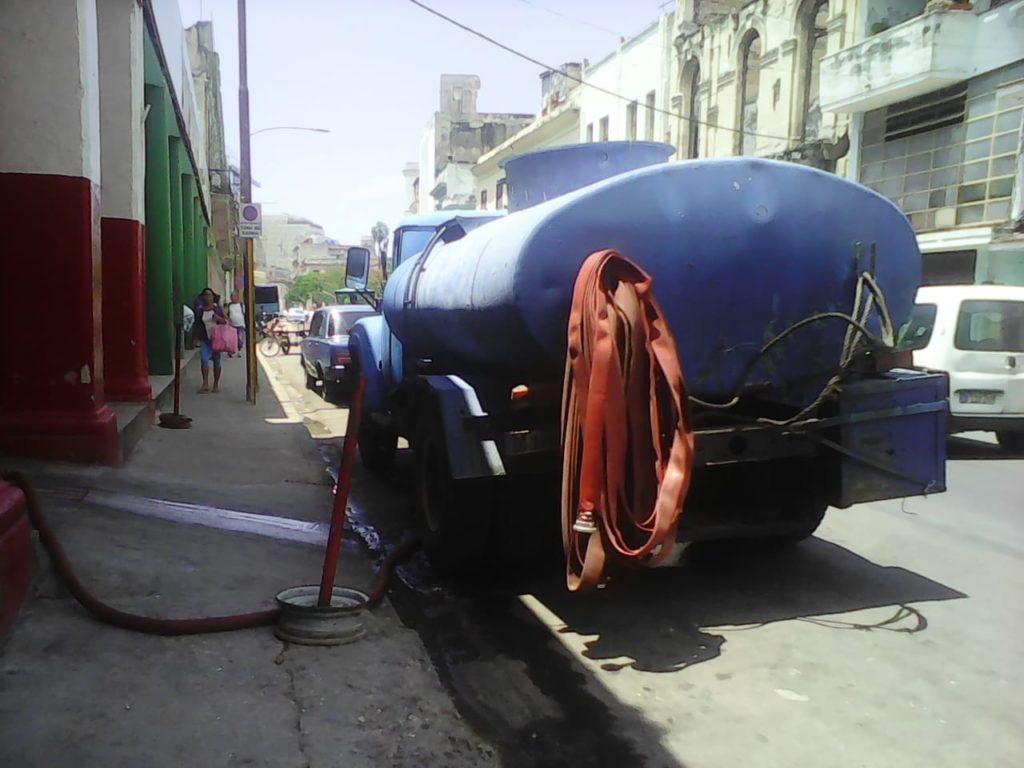 HT: Do you think that the waste and leaks all over the city are the reason for this shortage?
JM: I believe that it's absolutely shameful to hear about leaks, ironwork and ballcocks for repairing tanks and septic tanks, about poor people who inflate a paddling pool so that their children can have fun in doorways and on roof terraces. I'm fed up of hearing people talk about drought, the groundwater layer and drainage basins that need to be filled, more even about lightning storms in cutting water supply networks. A lot has been said about economy and farming plans, but how are any of these things going to be possible without water.
HT: Do you work around here?
JM: Yes, and it's such a problem that protection and hygiene measures at work are affected. I can't even wash my hands at lunchtime at my workplace, and what can I tell you about the bathroom? Toilet bowls are filled to the top, if you don't do what you need to on the floor, you run the risk of getting sprayed and catching an infection.
As you can see, I'm always stressed, but this isn't the worst of it all: my wife's family live in Pinar del Rio and they have told us that the situation at the hospital is terrible. This province is one of the most affected by water shortages. Can you imagine being a patient or employee at a health institution where you have to change colostomy bags or catheters or curing burns or undergoing an operation and not having any water?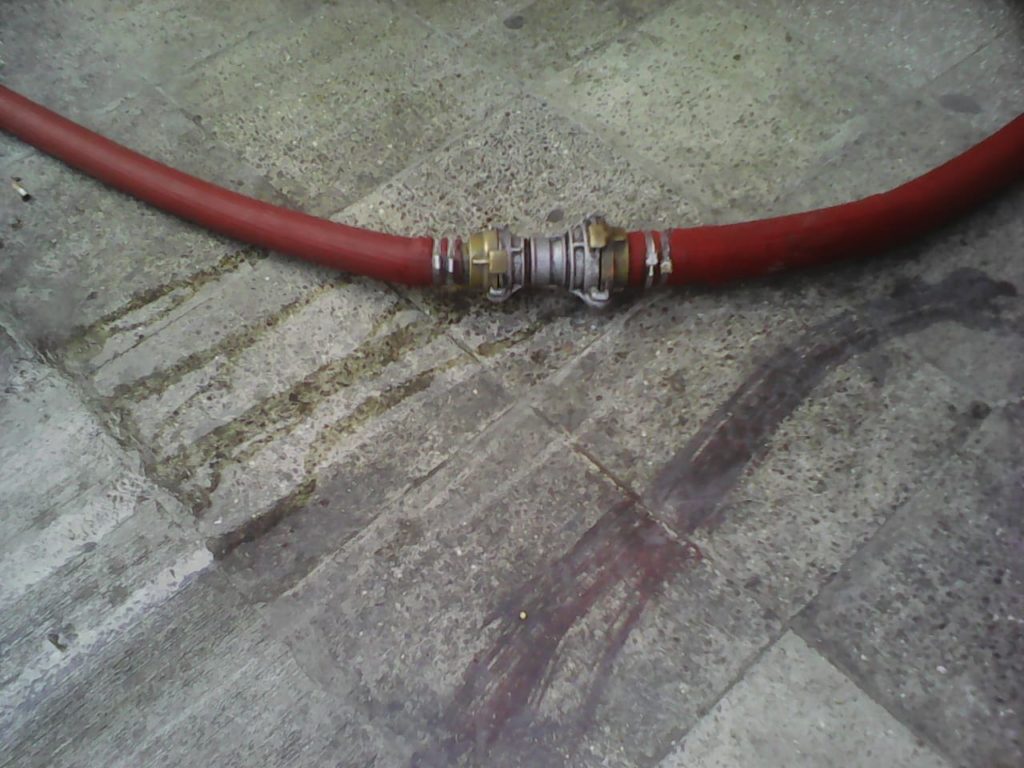 My wife tells me that there are others who are a lot worse off than us and that only those who know how to adapt can survive. Of course, there are others in a worse situation. One of my neighbors has a small child and he has gone out to offer water tanker drivers 20 CUC for water to wash his baby's diapers, I don't judge them, you have to be in that situation to understand it, if I had this money I'd also give it to them, not to the water tanker driver, but to anyone who could rent us a room with water until this passes.
To top all of this off, we've had blackouts recently and not just for a couple of hours, but the entire day. Can you imagine bearing this heat and not being able to shower, or sleep. The first time it caught us by surprise and we were in the dark all night long, our neighbor next door has an elderly mother who is afraid of the dark and she spent the whole night shouting. It was hell. Really.
HT: Do you think there will be a solution in the near future?
JM: I want to believe there will be, my ears burn every time I hear that water is being wasted in the holidays. What kind of holidays do you want our children to have? It's very easy to say "let's save water", precisely now when we don't have any. I want to see what excuse they're going to feed us if it continues to rain every afternoon and the situation remains the same. Will we continue to put out buckets to collect rainwater?