Thirty-five Years of the El Mejunje Club in Santa Clara
By Jancel Moreno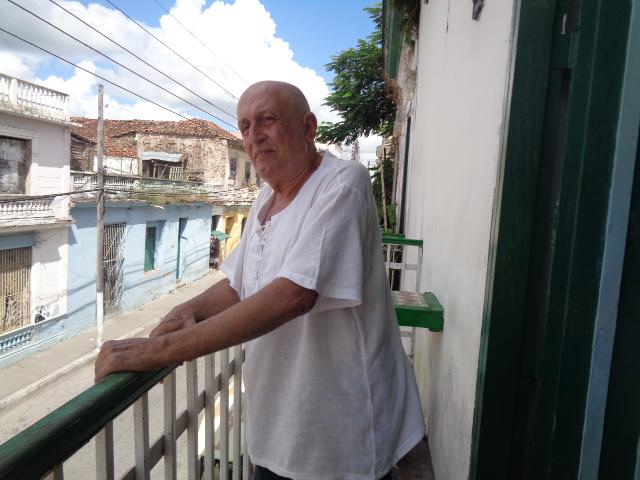 HAVANA TIMES – It's hard to talk about Santa Clara without mentioning "El Mejunje" club. It's an example of social integration and cultural events for this city and for Cuba, where people of all ages come to enjoy themselves. Havana Times sat down with its founder Ramon Silverio to talk about the center now that it is about to celebrate its 35th anniversary.
HT: Did you ever think that this place would become what it is today?
RS: No, not at all. I think that if I had set out with the plan to create an important space, I might not have been able to achieve it.
El Mejunje has always been the result of spontaneity, of people; it's a reflection of society over these past 35 years; it isn't what it originally was, now it is a place that has quite a journey and history within society and culture not only in Santa Clara, but also nationwide.
HT: Summing up, how did you get the idea to create a place like this?
It really was a spontaneous idea. We started off at a place where young artists could exhibit their work, whether that was music, theater, the fine arts.
And that's how it began in the Guinol Theater's lobby in Santa Clara; it was co-founded by Margarita Cazalla, who was the director of this theater. We didn't last long there, just a year or so, but it was a very intimate experience.
We couldn't stay on at the Guinol later because it wasn't my space, so they gave me what was the old Arts school (which is where you can find the Santa Rosalia restaurant today) and that's where El Mejunje became quite popular. Lots of things were determined there, it defends the aesthetics of ruins because it was also a ruin, it also determined grafitti work and the center's name.
The name came from the fact that I used to give out a brew of herbs (which I used to make at home and offer people at midnight) and Pablo Garil, a comedian who painted a lot of graffiti and was the founder of Cuba's graffiti movement, came with a sign one night that read El mejunje de Silverio (Silverio's brew). That's when I realized that nothing else could better define that space than that, which is a brew of everything, of colors, ages, likes, beliefs, everything.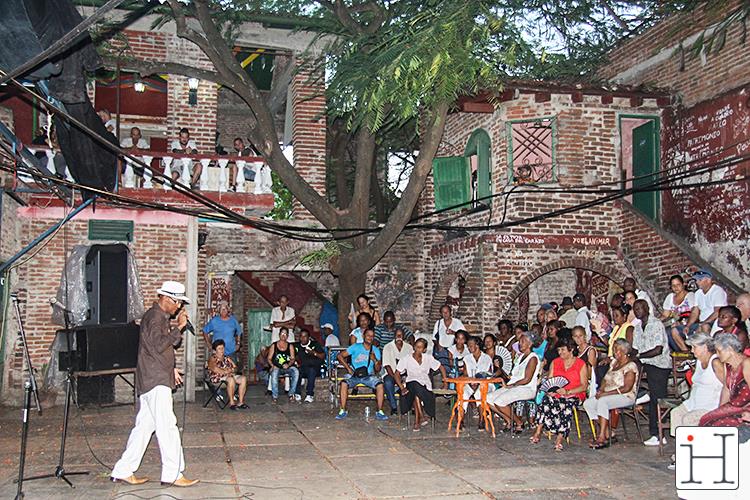 HT: Lots of people come here, both foreigners and Cubans. What can they find here?
RS: Well, first of all, they can find a very varied program which changes, that is to say, something different is on every day of the week and there are lots of different activities throughout the day; they can also find a very young atmosphere, full of spontaneity, very chilled out (which is important at El Mejunje) and it's a place which opens its doors to everyone. Lots of different kinds of people come and everyone is how they should be, respected. We don't tolerate here, we respect and accept everyone and we have an atmosphere that is not only very human but also far removed from consumerism.
HT: What do you think visitors like the most about El Mejunje? Aside from this social integration, what is the thing they come for the most, especially young people?
RS: I believe that young people come for a lot of music, they are into other things too. El Mejunje has a theater, music room, two youth spaces that are always in high demand. There is the trovuntivitis, which is an important space at El Mejunje because it attracts a lot of people who enjoy singer-songwriters. They know all of the words and they sing along. Plus, on Fridays, the traditional music band Los Faquires come to play and lots of people come, Good Luck Friday.
They come to play on Saturdays for a varied crowd too, although its mostly gay. But, I believe that other places have become more popular on Saturdays, because it used to be our busiest day but it isn't anymore. People also come from other places and it's a different crowd like on Saturdays, but I can say that our busiest days are Wednesdays, Thursdays with trovuntivitis and Good Luck Fridays.
We also have elderly who come on Sunday afternoons; they come to dance, we also have filin music activities on Saturday afternoons and an event which is called arrancame la vida, which is for bolero music.
And we always have something for children on Sunday mornings and some days in the week too, in coordination with local schools.
HT: Silverio, you have been at the head of El Mejunje for 35 years. How do you feel when you come here, when you see people on the street talking about El Mejunje? People must surely stop to congratulate you and take photos with you.
RS: I feel like El Mejunje has contributed to society, it has contributed to young people, it has created interests and that's very comforting. It is also a place that is constantly changing. The important thing isn't that it will be 35 years old, but that it is still alive, renewed, because there are always young people who come (which is very young right now, teenagers I would say) and having been able to keep this crowd and constantly change because this audience has nothing to do with the people who used to come in those early years, who don't come to El Mejunje anymore; there are always some people from those times who come together and they form a part of our history, but most of the people who come to visit us are coming for the first time.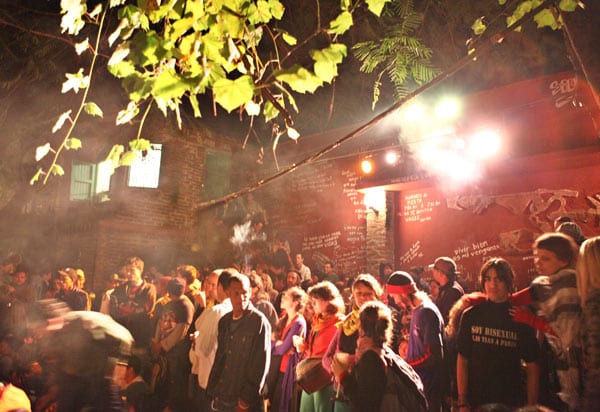 When the school year begins, it's like initiation because lots of people come from the muncipalities, from other provinces and they come to try it out, to see it. Friends from university bring them, people who are there, many of them repeat, others find other places that are more interesting to them and leave of course, but those who stay, stay forever; they are going to finish their studies and they will always try to take El Mejunje away with them as something important in their lives.
I don't like everyone knowing me and for them to always be talking to me and congratulating me for something that they have consolidated and accepted; that saddens me because I don't think I've done anything out of this world, or that important, but you do have affection for people.
I have just turned 70 years old and it has been a never-ending celebration, truly. As I'm also here, but I work in the community, I don't know how many days I was celebrating my birthday.
Plus, I did it in a very special way because we went to the Turquino summit. I wanted to see if I could take on this feat and I managed to do it. I got to the top of Turquino! I went with a group of friends from here and it was an amazing birthday, at Cuba's highest spot.
You need superhuman stamina to get there, so I don't think many people can get there at 70 years of age, but it was symbolic because lots of different generations went, including lots of young people, who discovered another way of living, that we have options and things that we never take advantage of.
I am convinced that it was the first time that the LGBTIQ community's flag was taken up Turquino and it was carried by a transexual woman. And it is now there beside Marti's bust, with other flags, which is to say that this diversity was present and the people who have been trained here at El Mejunje.
All of this has stirred the media's interest and El Mejunje has been in the news recently and I have become a media figure somehow, although El Mejunje has always been news because of its concerts and events. I have even been invited to some TV shows with large audiences.
However, I have realized just how much people admire me, especially El Mejunje, which is the same thing at the end of the day.
HT: How would you define El Mejunje de Silverio in a single phrase?
RS: It's Cuba's future, the Cuba we hope and dream for. The Cuba that is reflected in most of the Constitution that we are debating today, I have seen all of my struggles in that draft: no discrimination.
I believe that this is what El Mejunje is: the Cuba of the future, diverse but united. Just look at the statistics, this is the province where Article 68 (which allows two people to get married without specifying gender) has been accepted the most, while acceptance only stands at 40% more or less in other provinces. Here in Villa Clara, it was 80%; and El Mejunje has influenced this because of not only what we do here at the center, but out in rural communities where we make this message heard, which they have understood really well, even better than people in the city, in my opinion.