Yat-Sen Chang Dancing from Cuba to London
By Helson Hernandez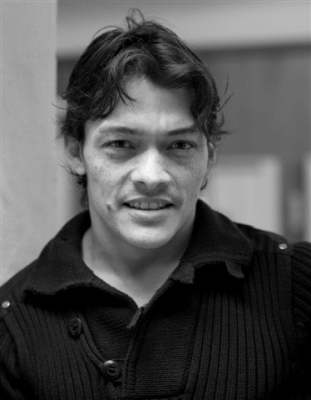 HAVANA TIMES, May 20 — Cuban dancer Yat-Sen Chang is currently the principal dancer with the English National Ballet of London. He comes from a family that has given important names to Cuban dance.
HT:  Were you trained by the Cuban school of ballet?
Yat Sen Chang:  Yes, my education as a dancer has a powerful style and much charisma mainly because of the Cuban National Ballet School, an institution internationally recognized as one of the best in the world, and personally I feel very proud of that training.
HT:  After completing your stage as a student, what were your subsequent professional steps in Cuba before going on to develop your international career?
YSC:  Well, I joined and had the opportunity work for two years with the dance troupe of the National Ballet of Cuba — directed by Alicia Alonso — a company in which I had the good fortune of being able to work with important first-rank dancers and choreographers, and also to perform in roles as a dance soloist.   But more than anything, there was the work that I undertook with Pro-Danza, an institution directed by the recognized maestro Laura Alonso, along with my teachers Raul Bustabad and Denia Hernandez.  This unquestionably consolidated my technique and shaped me into the artist that I am today.
HT:  Currently you're the first dancer of the English National Ballet, a recognized British company.   How did this opportunity materialize?
YSC: My work with Pro-Danza gave me the chance to travel to international ballet competitions in Peru, Varna and Japan, where in many of these events you can meet the producers and directors of companies.  For me, everything was quite unexpected because from the Varna Competition they invited me to Japan, to the Masako Oya Competition, and from there to the Festival of La Baule, in France. It was there in France where they proposed that I work under a one year contract with the Jeune Ballet de France.  After concluding there, the director of the English National Ballet, Derek Deane, after appreciating my potential, proposed contracting me as the first dancer, which delighted me since I was so young and was already facing such a responsibility like this.
HT: With the English company, what have been your most outstanding interpretive works, both within the classics and other contemporary pieces?
YSC:  During all these years I've enjoyed the classic ballets, which are the most consistent in this company.  There, I have performed soloist and principal figure roles in the ballet Coppelia, Sleeping Beauty, Romeo and Juliet, Swan Lake, La Bayadere, Etudes, Don Quijote, La fille mal gardee, The Three Musketeers, Alice in Wonderland, Cinderella and The Snow Queen. These are often the same productions but with different choreographers.
In contemporary and more neoclassical works, I've danced works by Mauro Bigonzetti, Wayne Eagling, and the new version of the Le Spectre de la Rose and The Flight of the Bumble Bee, by Patrick Lewis.
HT:  I understand that you've made incursions into choreographic creation.
YSC:  Yes, choreographic creation is also one of the things I'm devoted to.  It's interesting to work directly with other dancers and to see the fruit of a new artistic composition.
HT:  Not too long ago you had to take a break because you underwent surgery for an injury.
YSC:  Yes, I had a slight fracture, a very small one but enough to give me a lot of pain in my ankle.  I've often seen myself in situations where I've wanted to do great performances but there were injuries like this, where pills no longer do anything and there's no other alternative.  After recovering and having worked on that leg, I then had to have another operation.  But happily — with a lot more work — I'm now better.
HT: Yat-Sen Chang has not only been trained as a dancer, though it's his profession since the cradle, singing has provided him with some interesting experiences.  How did that story begin?
YSC:  In the first years of my working here with the English National Ballet, an opportunity appeared to meet a film producer who was interested in me dancing and singing in the role of Space Dancer for his movie.  Theatrically, I'd only had experience as a dancer, then — so that my voice would get better — I began to take singing lessons from an opera tenor.  I gradually began to realize that I had a voice that I could exploit if I trained it correctly.  Though this would take a lot of my free time while off from ballet, though undoubtedly it too helped me to "disconnect" a little, like we Cubans say, and to open up more emotionally as an artist.
HT:  When you've returned to Cuba, you've been able to sing with several musical figures from the island, therefore people could see this other facet of you that was unknown by many.
YSC:  Yes, I had the opportunity to sing along with Cuban figures like Maylu Hernandez and Niurka Reyes, but I owe this to you "dear interviewer" (laughter), who facilitated my getting to know these musical personalities of Cuba.
HT: Chang is a last name held in high esteem in Cuban ballet.  What can you tell us in this respect?
YSC:  Well, my brother Lienz Chang has been the culprit behind this out-of-control situation, (laughter).  Lienz was the partner of Alicia Alonso, the prima ballerina of the National Ballet of Cuba for many years, and currently he's working for La Scalla Theater in Milan, Italy.
My brother was always my idol in ballet and in following his legacy he has been an inspiration, although that same career has separated us far apart.  Also I think that my sister Lumei Chang has also been doing her part; she works as a teacher and dancer of Spanish dance at the Pro-Danza Center in Cuba.
HT:  How is the year going for Yat-Sen Chang at the English National Ballet of London, and in art in general?
YSC:  Now, after recovery from my operations, I feel much stronger.  I've seen many more possibilities for moving ahead, educating the next generation, doing more choreography, singing more and for living life more.
Photos courtesy of Yat-Sen Chang