Young Cuban Composer Wilma Alba
By Helson Hernandez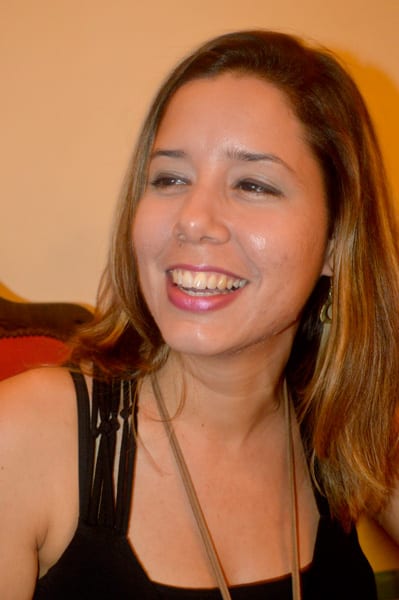 HAVANA TIMES — The winner of numerous awards at different international events, Wilma Alba is one of the young musicians currently at the vanguard of Cuba's composition scene. We interviewed her on her efforts.
HT: Why did you become a composer?
Wilma Alba: I arrived at composing through my work with choirs. During my choir conducting studies, I felt the need to compose arrangements for the choirs I was a part of. I would take certain songs I liked and weren't arranged for choirs and would adapt them to include them in our repertoire. I thought of composing at the time, but it wasn't the spiritual need many speak of. Today, composing is an inseparable part of my music career. I enjoy my work when I perceive its usefulness in a theater play, film or as part of the repertoire of choir and chamber music ensembles. Today, composing is an essential part of my life.
HT: Can you tell us anything interesting about your graduating class?
WA: The University for the Arts continues to produce talent. Many music composition graduates are working in popular music groups in Cuba and abroad. As for the class taught by maestro and composer Juan Piñera, I've known excellent musicians who develop an interest in composing at a younger and younger age.
HT: What circumstances led you to devote your time to composing music?
WA: My enjoyment of music, my desire to get to know other artistic and cultural expressions through my work. The work I've been able to do as composer for visual artists and the stage has been rewarding.
HT: Tell us about your work so far.
WA: Since 2007, I've composed choir, chamber, electronic and symphonic music, as well as scores for stage plays and films. I like composing for different formats and I am always planning several works at once. One of the jobs I enjoy the most is composing scores for films. You need to work quickly and it's a bit tense while you're involved in the process, but, if I manage to make something that fits the image well, the effort becomes enjoyable.
HT: What's it like to be an artist in Cuba today?
WA: I believe an artist should have a broad cultural background that will allow them to prioritize art over commercial considerations, regardless of the difficulties they face in their work and the characteristics of their milieu. That's one of the reasons I want to continue composing. I take as my point of departure the fact that the music I make has a cultural rather than a commercial aim. Choir or symphonic music is not massively consumed, but that doesn't mean it is not importance. I feel rewarded and a part of society when I offer people something I've learned and can make a living doing what I studied for so many years. With the exception of some facile formulas that some justify by referring to people's "simple tastes" and the excessively commercial clichés we run into, I respect music and defend good taste and the possibility of developing diverse aesthetics. I know young people like myself who would like to divulge authentic artistic values in Cuban society.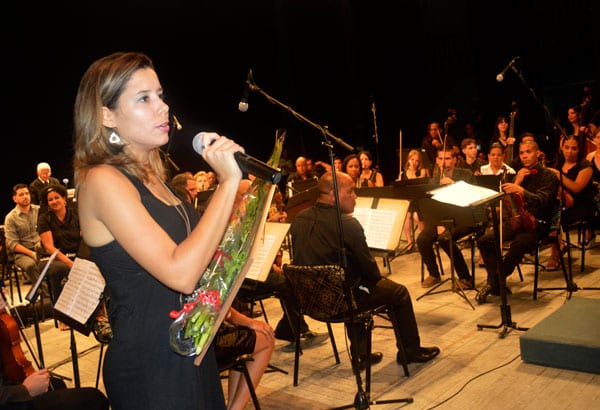 HT: What does your work aim at?
WA: I believe a composer should be like a sponge, willing to soak up every sound that will allow one to broaden one's artistic universe. Everyone choses their own sounds. In my case, I try to reflect each new experience I have through my music.
HT: Do any of your many awards hold special significance?
WA: The National Alejandro Garcia Caturla Competition held by the Cuban Music Institute and the Cuban Music Intellectual Property Agency opened doors for me, thanks to two choir pieces I composed in 2010, allowing me to personally meet Digna Guerra, someone I have admired since I was a student. The award led to the recording of the album El canto quiere ser luz ("This Song Wants to Become Light"), performed by Cuba's National Choir and Entrevoces. The album would later win the 2012 Echo Klassit Award granted by the German Phonographic Academy and lead to national and international tours by the choir. All of this has encouraged me to continue writing for professional choirs, for I am very much interested in having them keep my work in their repertoires. This is also a challenge in terms of starting new compositions.
HT: Tell us about your studies in Sweden.
WA: The scholarship at the Gothenburg University has been a rewarding experience, artistically. I had the opportunity to get to know different groups who taught me how European choirs achieve such magnificent sounds. It was a time of intense study and moments that had an impact on my vision of art in general.
HT: What are you currently working on?
WA: I am preparing arrangements and new pieces for a concert to be held at the end of the year, with the Female Choir of the Guillermo Tomas Conservatory, which I direct, and a group of instrumentalists and invitees. In October, I will stage the premiere of a piece titled Pregon, at the Voces en la electroacustica concert, to be held at Havana's Fine Arts Museum as part of the Les Voix Humaines Festival organized by Leo Brouwer.