"Brazil Should Apply More Pressure" to Ortega, says Mother of Rayneia Lima
Maria Jose da Costa, mother of the murdered Brazilian student Raynéia Lima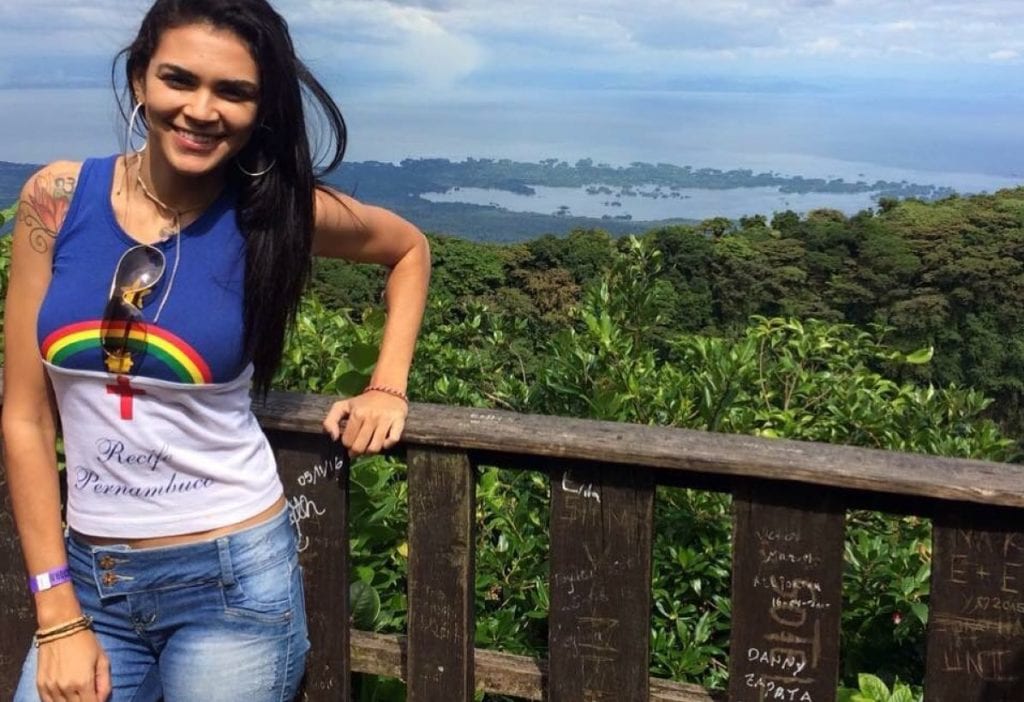 In an interview with Confidencial and Esta Semana Rayneia's mother affirms that the regime never told her that they were representing her at the trial, which she describes as "completely ludicrous"
By Ivette Munguia (Confidencial)
HAVANA TIMES – Maria Jose da Costa, mother of the Brazilian student Rayneia Lima, murdered in Managua on July 23, 2018, was never notified that the Nicaraguan Public Ministry was representing her in a trial to clarify the crime against her daughter. In Nicaraguan newspapers she read with skepticism that Pierson Gutierrez, the self-confessed murderer, was sentenced to 15 years in prison, in a trial that typified the fact as a common crime, dissociating it from the crimes of the repression, and now, months later, she finds out that he was benefited with the Amnesty Law, so she considers the process to be "ludicrous."
From Pernambuco, Brazil, da Costa points out that "there is a lot of mystery" in the death of her daughter and she claims that the Brazilian authorities have not exerted enough international pressure on the Government of Nicaragua, since she considers that it is the only way to obtain justice for the murder of Rayneia and all the people who died as a result of the brutal repression of Daniel Ortega's regime.
Da Costa assures that she does not have the necessary resources to travel to Nicaragua and demand justice, but does not rule out the possibility of one day taking her claim to an international court, since "it is not permissible" that the Government of Nicaragua "do everything it is doing and does not allow people to finally live in peace."
Rayneia's mother spoke with Confidencial and the Esta Semana TV program.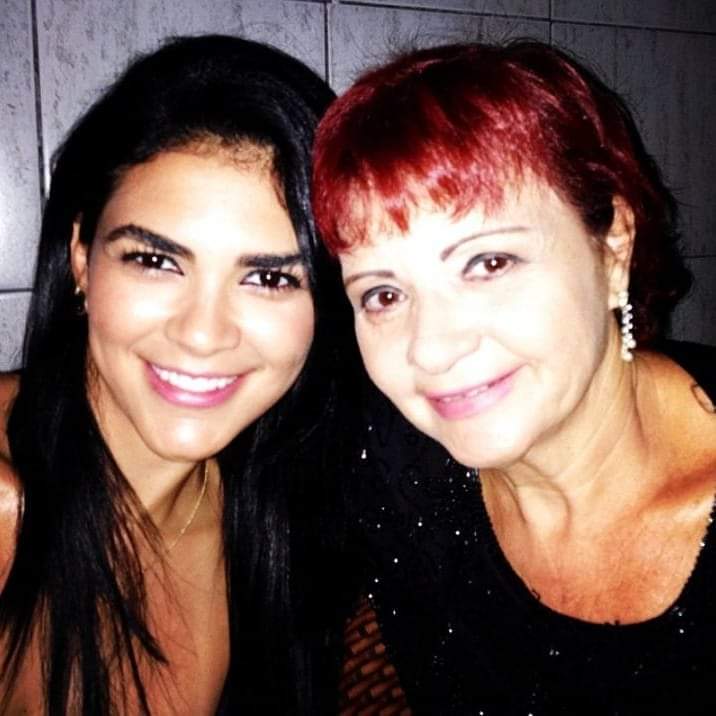 A year ago your daughter was murdered, how has the process of seeking justice been for the family?
This week, marks one year since the murder of my daughter. I still have not heard, at least here in Brazil, there has been any manifestation of some concrete activity to pressure the Government of Nicaragua in the search for justice. Just this week, that we had the information about the exoneration of this character, I would expect Brazil to now move on to a much stronger attitude of demanding the Nicaraguan Government to have justice.
At the same time, it seems quite painful and unfortunate that Nicaragua continues with pressures and proceedings against young people, and are waiting that justice can be done for all the victims and one day this man (Daniel Ortega) could leave power.
Did the Nicaraguan authorities establish any communication with you while the court process was taking place?
No. Nobody contacted me, not even from here in Brazil, not even the Foreign Ministry and much less from the Nicaraguan Embassy. No one contacted me. The only information that I was getting was from the newspapers, including from the Nicaraguan newspapers that were reporting the trial in the news, but nobody contacted me.
Different versions of the facts indicate that Raynéia's boyfriend witnessed the crime, but in Nicaragua little or nothing is known about this young man. Have you had any contact with him? What is his version of the facts?
I didn't know much about him. In fact, a month after the death of my daughter I entered Instagram, I searched for his name on Instagram and wrote him a message to inform me on what was happening. He answered me a while later, saying that he was feeling pressured, that he was leaving the country because he could not stand the pressure anymore, because he was a witness to what happened. I understand that he left the country with his parents, to live abroad and be far from what happened. But of course, he is a witness, he saw the crime and he told me that it was a paramilitary who killed her but not the guy they say it was, and that was the last information I got from him.
Nicaraguan justice insisted that the murder of your daughter was an event detached from the protests happening in the country, but now the self-confessed murderer is benefited by the Amnesty Law. What do you think about this amnesty that Nicaragua has granted?
It seems to me that everything was staged, first because they say it was him, but it seems that it was not him. Everybody knows that he was the one who assumed blame and certainly he came out assuming the responsibility to cover up another person.
Then in June of this year came the amnesty law, they apply this law to this subject and benefit him precisely in the week that marks one year since the death of my daughter. I knew that he was set free, his record (criminal background) is clean, they had given him 15 years in prison, but later he leaves completely free. It seems to me that if it was him, or at least he assumes the blame for the death of my daughter, he should be imprisoned for life… they say he killed my daughter, but he could have killed any Nicaraguan, any innocent person; then, he must pay. He cannot live in society; he cannot live peacefully if he effectively killed someone.
The Brazilian Government strongly condemned the amnesty granted to your daughter's killer. Do you think that this is enough?
I feel that words are useless in this case. (The Government) reacted, said something, but Brazil has to move to an attitude much stronger than that… More pressure has to be applied so that Nicaragua can return to a different time, because it seemed to me that that guy was never imprisoned… I can clearly say that this case was completely ludicrous. I never believed that he was in prison and regarding this type of things what has to be done, if Brazil cannot do anything, is at least international pressure with other countries. If you want with the United States they can join together to apply more pressure, to change the political system in Nicaragua, because there are many people suffering, many people unemployed, many people suffering hardships, many people getting killed, people who are being imprisoned and a country cannot live that way. It is necessary to find the way to change that country policy to finally find justice for myself and for many more people.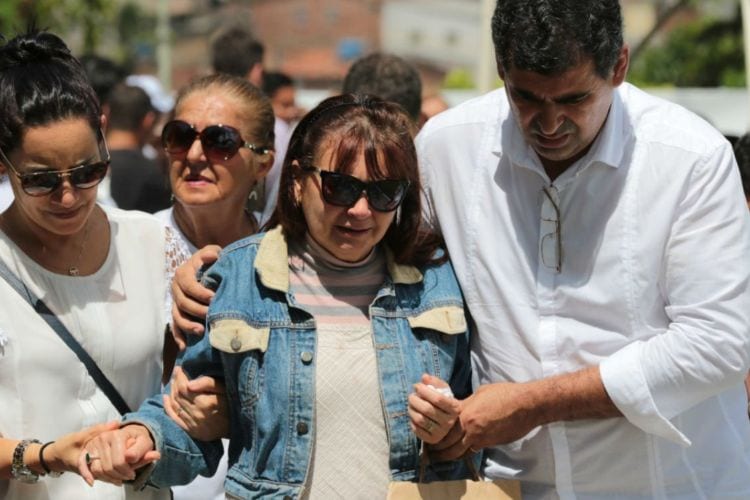 What actions will you take now to get justice for the murder of your daughter?
I alone cannot do anything, because I do not have the resources. If I had the resources to go to Nicaragua, to be able to get there and investigate what happened, but, of course, it may even be dangerous for me to go to Nicaragua. I will need an organization, or some foundation to support me, because nobody has supported me. There are people who have helped me, such as Nicaraguans living in Brazil, even with the limitations they have, they can do some things.
We have had contacts with lawyers in Nicaragua to know the process, but besides that I cannot do more. I would ask the Judiciary (of Brazil), or a public institution, to support me to find justice for my daughter. Because for me there is a lot of mystery in this case, there is a lot of mystery about my daughter's death, there are many things that have not been said.
Have you considered the possibility of resorting to an international court?
Everything that is possible, I have considered doing it. To be able to reach an international court, talk to some international organization, because it is not just the death of my daughter, there are many other things that are happening there. It is not permissible that in a case like this, in which 15 years in prison are given (in a sentence) and later it is resolved by an amnesty. How can that be acceptable? It was since the death of my daughter that Brazil began to understand what was happening in Nicaragua. Every day it came out in the news programs. Everything happening was terrible, it was terrifying, to see what was happening to that country. But the crisis continues today, and it is time, from this case that happened with my daughter, to take it more seriously, for some countries to come together and try to reexamine the relationship with that government. Because it is not permissible for a government to do everything it is doing and not allow people to finally live in peace.
Have you requested to be included in the Mothers of April Association?
I believe that automatically I am part of the movement. I lost my daughter there in your country. I am also part of the suffering of mothers. Then, I fit completely in this movement of people who are seeking justice for the death of their children and for the death of their brothers and of all their relatives. I am part of the family of April, April that marks a year of the crisis. Of course, that is part of the family I have in Nicaragua.