Brazil Wins Copa America with Neymar Outside Looking In
By Denis Duettmann and Jan Mies, dpa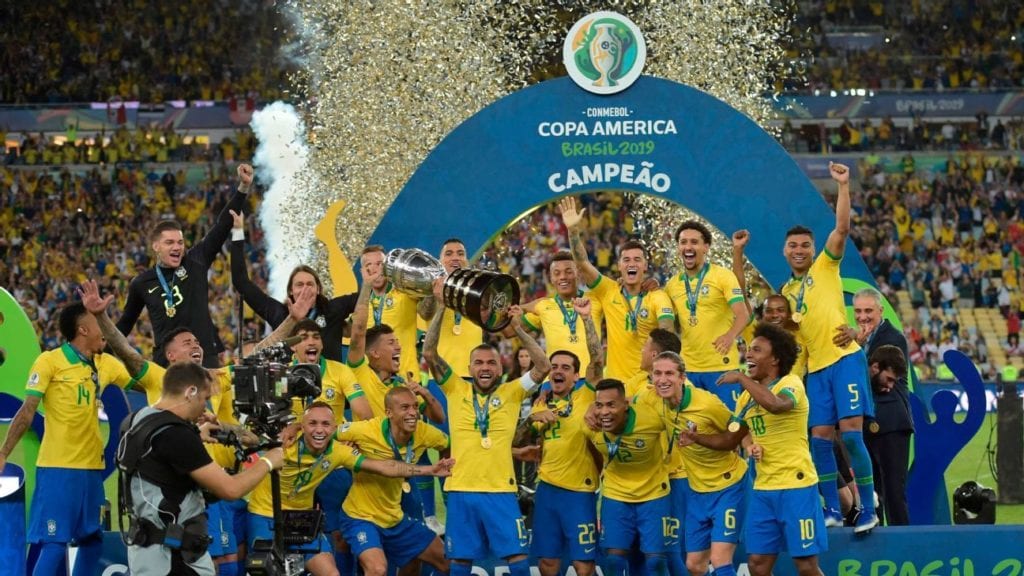 Paris Saint-Germain forward Neymar could only look on as his Brazil team-mates ended the home Copa America on a high with victory over Peru in Sunday's final.
HAVANA TIMES – Rather than the iconic yellow of Brazil, Neymar had to settle for a white t-shirt as he took his place in the VIP section of the Maracana on Sunday to watch his team-mates become champions of South America.
The 27-year-old forward joined in the celebrations but may not have appreciated the greater conclusion from the Copa America – Brazil cannot only live without their superstar but may even be better without him.
"Neymar is exceptional," Brazil coach Tite insisted after the 3-1 win over surprise finalists Peru. But "with our team-work we have stayed strong."
While the Paris Saint-German attacker has many talents, team-work is not necessarily the first quality many onlookers would ascribe to him.
Transfer speculation, rape allegations he denies and another ankle injury have made the last few weeks difficult for Neymar while his colleagues simply got on with business.
His replacement Everton opened the scoring in 15 minutes and Manchester City star Gabriel Jesus restored the lead soon after Peru equalized at the end of the first half.
Jesus was dismissed midway through the second period but Richarlison's last minute penalty ensured a first Brazilian title since 2007.
"Today I have really become national coach," said Tite, and praised the fans in the mythical Rio de Janeiro stadium. "[The] symbolism of this temple, the greatest temple in football. It is inconceivable, I cannot put this happiness into words."
It was Brazil's ninth Copa crown and erased memories – for now – of last year's quarter-final exit in the World Cup.
Brazil President Jair Bolsonaro, seated just a few seats along from Neymar, joined the on-pitch celebrations at full time. He was pictured in the middle of the players and had his moment with the trophy, subsequently posting "Good night everybody" on Twitter.
Peru surpassed expectations by reaching the final even if they fell short on the day.
"The most important thing is that we have continued to develop with the times," coach Ricardo Gareca said. "We had a very effective opponent.
"I think we have done well despite the defeat. We are on the right path."
Brazil, with Champions League winning goalkeeper Alisson 26-years-old, his Liverpool team-mate Roberto Firmino 27 and a clutch of others set to improve before the next World Cup are too.
By Qatar 2022 Neymar will be 30. Not past it by any means but Brazil, when these celebrations die down, will need to seriously consider where – if – he fits into this side.