Capriles Rejects Maduro's Homophobia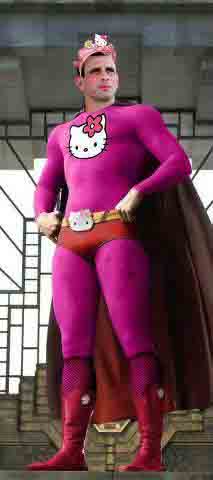 HAVANA TIMES — Venezuelan opposition candidate Henrique Capriles on Tuesday rejected as "homophobic" a statement made by interim President Nicolas Maduro, who suggested his opponent was homosexual.
Capriles said Maduro assertions are expressions of "fascism and the extreme right," reported dpa news.
"I reject the homophobic statements by Nicolas today. This is not the first time. I believe in a society without exclusion. That's my message to the country, so that no one feels excluded by race, creed, social status or sexual orientation. People should speak to reject exclusion," he said in a news conference.
Also see: Maduro Denies Being Homophobic
Capriles, a 40-year-old single lawyer, warned Maduro that if he wanted to use such tactics "than go ahead."
"If they want to use such an attack, then go ahead, but I am going to demand respect for Venezuelans. We want a society without exclusion," he said.
At a political rally held yesterday after he registered his candidacy for the April 14 presidential elections, Maduro called his wife Cilia Flores to his side, and gave her a hug and kiss on the mouth.
"I do have a wife. I'm someone who likes women," said Maduro at the massive rally.
On Sunday — when rejecting Capriles's allegations that the interim government had lied to the country about the date of President Hugo Chavez's death, announced last Tuesday — Maduro called Capriles a "little prince" and "a child of the bourgeoisie."
On a previous occasion, Maduro said Capriles was the "quarterback" of the opposition's defeat, having lost the October elections against Chavez, and then he accused challenger of traveling around abroad conspiring against the Bolivarian government.
"(Capriles) was hanging out in New York with a well trusted friend," he said.