Chavez Wins Venezuelan Elections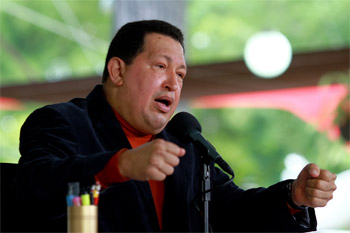 HAVANA TIMES – Venezuelan president Hugo Chavez won a new term in office on Sunday with 54.42% of the vote with 90% of the polling stations reporting.
In second place was opposition unity candidate Henrique Capriles con 44.47%, announced Tibisay Lucena, president of the electoral authorities shortly after 10:00 p.m. local time.
In a massive turnout 80.94% of the registered voters turnout out to cast their ballot. Chavez new period in office will last until 2019.