Colombia: Women Peace Activists Silenced
Helda Martínez – IPS/TerraViva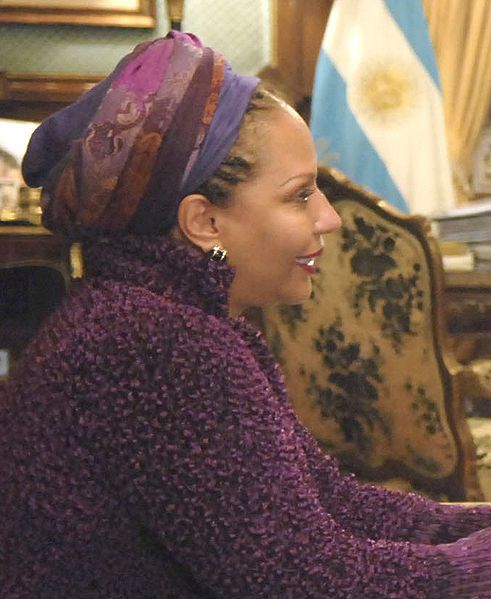 HAVANA TIMES, Oct 20 (IPS) — "When we women speak out, without showing fear, we pay a high price: living with that fear," says one peace activist in Colombia. "The threats will not stop us from working for peace and social justice," says another.
Their voices echo those of the many Colombian women — peasant farmers, indigenous and black women, and mothers of victims of forced disappearance — who have mobilized for peace and to fight impunity in a country that has suffered a half-century of armed conflict between leftist guerrillas, government forces and the far-right paramilitary groups that joined the fray in the 1980s.
The best-known among them is Senator Piedad Córdoba of the Liberal Party, an Afro-Colombian feminist who was a mediator in the talks that led to the release of 14 captives held by the leftwing Revolutionary Armed Forces of Colombia (FARC), in 2008, 2009 and 2010.
In her push for a negotiated solution to end the civil war, Córdoba works in association with non-governmental organizations like the Casa de la Mujer women's centre and the Colombian Men and Women for Peace collective, which she founded. The collective maintains an ongoing dialogue by means of public letters with the FARC and with the second largest guerrilla group, the National Liberation Army (ELN).
"There's no turning back from peace" and "our mission is to defeat the war" are Córdoba's mantras. But she has paid a high price for her involvement in the peace effort: she was banned from serving in public posts for 18 years by a Sept. 27 ruling by inspector general Alejandro Ordóñez, based on charges that she collaborated with the guerrillas. However, the ruling can be appealed.
The Ruta Pacífica de las Mujeres (Women's Peace Route) was created in 1996, describing itself as "anti-militarist and a builder of an ethic of non-violence." Its members, who range from feminist thinkers to rural workers in some 300 groups from nine regions, take part in convoys that travel through conflict zones with their message to those involved in the armed conflict.
"It is up to us to build peace," Olga Amparo Sanchez, director of Casa de la Mujer, told TerraViva. In the second half of 2009, at least 11 of the organization's leaders were victims of threats, harassment and physical mistreatment. Another organization in May reported threats against 90 more women activists.
"I often receive aggressive phone calls in my position as an activist," María Arizabaleta, a member of the Ruta in the southwestern province of Valle del Cauca, told TerraViva. "In Valle we are 300,000 women strong," added Arizabaleta, who has been an activist for 60 of her 76 years.
"When we women speak out, without showing fear, we pay a high price: living with that fear," stated Pilar Tobón, a community negotiator with the Peace and Coexistence Program of the Medellín city government, capital of the northwestern province of Antioquia.
Women activists fall victim to the paramilitaries, the guerrillas, and the armed forces.
Women and children "account for the vast majority of those adversely affected by armed conflict," states Resolution 1325 of the United Nations Security Council. The tenth anniversary of the resolution is Oct. 31.
In this South American country of 45 million people, 75 percent of those internally displaced by the civil war are women and children, according to the National Assembly for Peace. Colombia is second in the world for its proportion of internally displaced persons, who number more than four million.
>From July 2002 to December 2007, the conflict claimed the lives of 1,314 women, and another 179 were forcibly disappeared. Of every 103 victims of sexual abuse in the context of the conflict, 100 are women and girls, the report states.
The U.N. Security Council "resolution is important in formal terms, because it underscores the role of women in working for peace and calls upon the armed groups to respect the rights of women," said María Eugenia Ramírez, of Mesa Mujer y Conflicto Armado (Women and Armed Conflict in Colombia).
What is missing, she told TerraViva, "is a commitment by the Colombian government to implement concrete measures, because it seems to have forgotten that it also forms part of the conflict, with its military forces."
In terms of "humanitarian law, the insurgent groups are just as responsible as the government," Ramírez added.
Esmeralda Ruiz, gender and human rights adviser at the U.N. Population Fund (UNFPA), said "what is urgently needed is a political commitment by the government to women's organizations, as well as mechanisms and strategies that make their contributions to peace processes more visible. That is what the (U.N. Security Council) resolution is all about."