Colombia's FARC Raises Alarm over Killing of Ex-rebels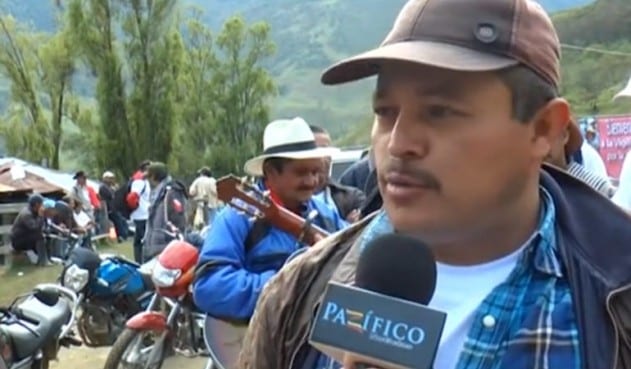 HAVANA TIMES – Colombia's former guerrilla group FARC on Wednesday accused President Ivan Duque's government of not protecting the lives of ex-rebels, saying more than 140 of them have been killed since a peace deal was signed in 2016, reported dpa news.
The peace agreement foresaw protection measures for former guerrillas, but the killings have nevertheless continued.
Duque has not responded to FARC's request for a meeting to discuss the implementation of the peace deal, FARC leader Rodrigo Londono said at a press conference.
Critics accuse Duque of not wanting to fully implement the peace agreement, which was signed by his predecessor Juan Manuel Santos after 52 years of armed conflict.
About 7,000 FARC fighters handed over their weapons and the guerrilla group was turned into a political party with the same acronym. The peace deal guaranteed it 10 seats in Congress.
FARC raised the issue of the killings one day after one of its former commanders, Jorge Enrique Corredor Gonzalez, known as Wilson Saavedra, was shot dead while having lunch at a restaurant in the city of Tulua in western Valle del Cauca department.
Duque said on Wednesday that he condemned Saavedra's assassination and had ordered the authorities to track the killers down.
"National Government is committed to the security of all the ex-combattants in the process of reincorporation [into civilian life]," he tweeted.
Saavedra's death followed that of Dimar Torres, a demobilized FARC guerrilla whose body was found, with signs of torture, on April 22 in the department of Norte de Santander near the Venezuelan border.