Ecuador Declares State of Emergency over Fuel Protests
By Sinikka Tarvainen, dpa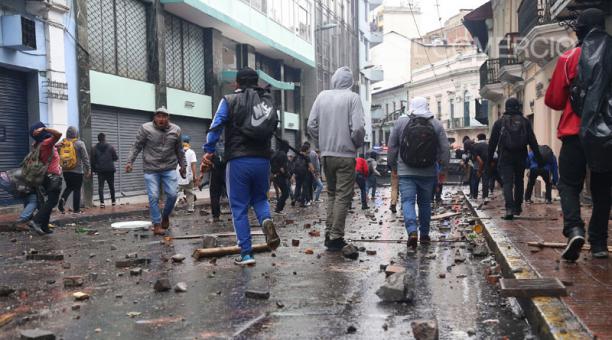 HAVANA TIMES – Ecuadorian President Lenin Moreno on Thursday declared a state of emergency after protests erupted nationwide against the lifting of 40-year-old fuel subsidies, with clashes or looting reported in major cities.
Moreno tweeted that the state of emergency was aimed at preserving order, security and "controlling those who want to create chaos."
"We shall not cede to blackmail and we shall act according to the law," he added.
Bus and taxi drivers blocked streets in the capital Quito, where protesters clashed with police. In the port city of Guayaquil, shops were looted and drivers were attacked with stones and knives, daily El Telegrafo reported.
Nineteen people were arrested nationwide, the daily quoted Interior Minister Maria Paula Romo as saying.
The lifting of the subsidies made fuel prices rise by up to 100 per cent on Thursday.
The subsidies "distorted the economy" and the government will not backtrack on the decision to eliminate them, Moreno said on television.
The measure is part of structural reforms agreed with the International Monetary Fund. The government says it can bring savings worth billions of dollars, alongside tax reforms.
The state of emergency will be in force for 60 days.