Ecuadorian President Appeals to Protesters after Fierce Clashes
By Sinikka Tarvainen (dpa)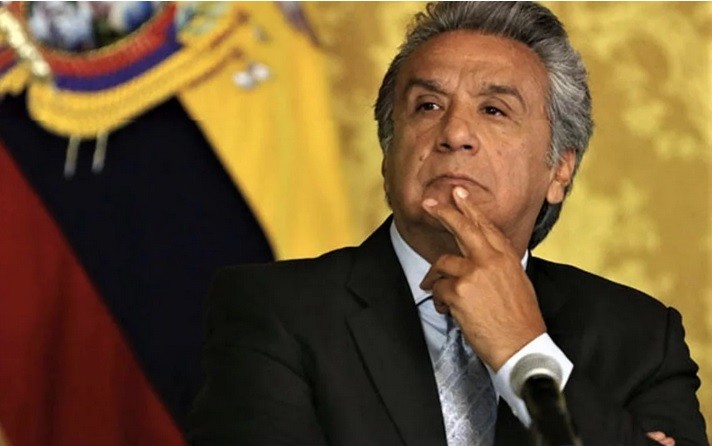 HAVANA TIMES – Ecuadorian President Lenin Moreno on Friday called on indigenous leaders to negotiate directly with him as violent protests rocked Quito.
"The country needs to calm down," Moreno said in a televised address.
He invited the leaders of indigenous demonstrators to discuss the government's decision to lift 40-year-old fuel subsidies, which triggered the protest wave nine days earlier.
"Let us talk about where these resources [thus saved] should go and make sure they go to those most in need," the president said.
Moreno appealed to the protesters as thousands of mainly indigenous people marched in Quito.
The South American country has seen nationwide demonstrations against austerity measures agreed with the International Monetary Fund (IMF).
The indigenous people's federation CONAIE again rejected the offer of talks and reiterated its stance that it demands the government first restore the subsidies.
In a statement, CONAIE said it would only enter into talks with Lenon Moreno "once decree 833 [on scrapping fuel subsidies] is lifted."
Protesters in Quito on Friday lit fires and hurled stones at riot police, who shot tear gas and protected themselves with shields, according to local media and Colombian broadcaster Caracol.
Police prevented the demonstrators from entering the National Assembly, daily El Comercio reported.
Police tweeted that indigenous leaders had threatened to take parliament. The tweet added that CONAIE would be held responsible for the safety of hundreds of police officers guarding the building, which had already been briefly occupied by protesters on Tuesday.
More indigenous people arrived in Quito to join the protests, carrying flags and sticks and chanting "Lenin out." Looting was reported in the old city center.
"[The unrest] will not end until the IMF gets out of Ecuador," CONAIE vowed on Thursday.
The ombudsman's office has said that five people have been killed during more than a week of protests. The government on Thursday put the death toll at four, including two who fell from a bridge and one who was hit by a car.
CONAIE said one of the victims, indigenous leader Inocencio Tucumbi, had been hit in the head by a tear gas grenade.
Indigenous protesters on Thursday released 10 police and about 30 journalists whom they had been holding in Quito, after making some of the police officers carry Tucumbi's coffin.
Indigenous people were meanwhile holding three other police officers in northern-central Cotopaxi province, Interior Minister Maria Paula Romo said.
CONAIE has sent a letter to the government setting their conditions for negotiations, including the restoration of the fuel subsidies, El Comercio reported on Friday.
The organization is also demanding the resignation of Romo and of Defense Minister Oswaldo Jarrin, whom it blames for the clashes.
The government says the elimination of the fuel subsidies will save it more than a billion dollars annually. Its 4.2-billion-dollar deal with the IMF also includes tax and labor reforms.