This Week in Palestine Week (March 8-14)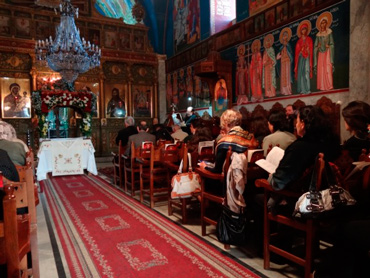 HAVANA TIMES — Welcome to this Week in Palestine, a service of the International Middle East Media Center, www.imemc.org, for March 8th to the 14th, 2014.
Palestinian President Mahmoud Abbas reiterated this week that no extension for the negotiations has been offered to him, meanwhile Israeli army attacks on Palestinian communities in Gaza and the west Bank has left six people killed.
The Nonviolence Report
Let's begin our weekly report as usual with the nonviolent activities organized in the West Bank. Five civilians were injured on Friday as Israeli soldiers attacked the nonviolent protests organized in West Bank village using tear gas and rubber-coated steel bullets.
Protests were organized on Friday in the village of Kufer Qadoum in northern West Bank, the villages of al Nabi Saleh, Bil'in, Nil'in, central West Bank, and Al Ma'ssara village in southern west Bank.
Four civilians were wounded and many others suffered effects of tear gas inhalation when troops attacked the weekly anti wall and settlements protest at the village of Kufer Qadoum.
Local residents said that troops attacked protesters before leaving the village and fired tear gas into nearby residents homes casing damage.
In central West Bank Israeli troops used tear gas and sound bombs as well as chemical water to attack the weekly anti wall and settlements protests at villages of Bil'in and Ni'lin, and the nearby al Nabi Saleh.
In Bil'in and Ni'lin, Israeli soldiers attacked the protesters as soon as they reached the gate of the wall that separates local farmers from their lands. in Bil'in one supporter from Norway was slightly wounded meanwhile Many other protesters were treated for the effects of tear gas inhalation at both locations.
Many residents were also treated for the effects of tear gas inhalation at the village of al Nabi Saleh. Troops attacked the unarmed protesters before even leaving the village. Later soldiers stormed the village and fired tear gas into residents' homes causing damage.
Meanwhile Israeli troops attacked the villagers of al Ma'ssara and their supporters at village entrance then forced them back using rifle buts and batons to push people back, no injuries were reported.
The Political Report
This week Palestinian president, Mahmoud Abbas, told his guest, British Prime Minister, David Kameron, that US has not yet presented any peace framework.
Palestinians have not yet received any framework agreement proposal from the US, Palestinian president Mahmoud Abbas, stated this week.
During a meeting between Abbas and British Prime Minister, David Kameron, in the West Bank city of Bethlehem, the two leaders agreed that reaching a peace deal is vital.
Kameron was reported as citing previous remarks by US Secretary of States, John Kerry, in which the latte believe that the level of mistrust between Israelis and Palestinians has been the highest in decades.
Meanwhile, Kerry was quoted as saying during a meeting with US congressmen in Washington, that Palestinians need to recognize Israel as a Jewish state, thus the man has echoed Israel's demand. Israel has preconditioned such a Palestinian recognition, before any serious final status talks are kicked off.
Palestinians fear that recognizing Israel's Jewishness would torpedo return of millions of Palestinian refugees to historical Palestine. Israel took over 74 percent of Palestinian lands back in 1948 and expelled hundreds of thousands of Palestinians from there to nearby Arab countries, some other world countries and both the West Bank and Gaza.
In a related news, the league of Arab states announced it would not accept the Israeli condition that Palestinians should recognize a Jewish state of the state of Israel.
In the Gaza Strip, a statement by the European Union, warned of what the EU believes ' grave consequences' of the continued Israeli blockade of the coastal territory.
The statement called for easing travel restrictions on both people and goods in a time movement on Gaza's southern gate to the outside world, Rafah crossing terminal, has been grossly affected by Egyptian authorities' frequent closure of the terminal.
The West Bank and Gaza Report
Israeli attacks this week left six Palestinians dead in Gaza and the West Bank. Also this week, one child was killed because of the Israeli siege that has been imposed on the Gaza strip since 2007. IMEMC's Anna Ferensowicz with the story:
A 55 year old woman died on Friday after succumbing to wounds she sustained due to an explosion that struck the town of Beit Hannoun in the northern Gaza Strip on Thursday. Four residents and the woman were injured because of the explosion. Local sources said that the cause of the explosion is still unknown.
Also on Thursday, the Israeli Air Force said its warplanes fired missiles targeting 29 sites in different parts of the Gaza Strip, alleging that the escalation comes in retaliation for shells fired into Israel from Gaza.
During this week, Palestinian groups fired home-made shells into Israeli areas near the coastal enclave. This was a response to the three Palestinian resistance fighters that had been killed on Tuesday midday by an Israeli shell. The fighters were killed east of the Rafah district, in the southern part of the Gaza Strip. On Wednesday Egypt mediated a truce; however the Israeli army continued to attack targets in Gaza.
Elsewhere in Gaza, a three-year-old child died, on Thursday, after he was unable to receive medical care abroad, due to the closure of the Rafah crossing, an activist group said.
According to the National Committee to Break the Siege the boy was suffering from an enlarged heart and liver, and had been waiting to go to Turkey via Egypt for treatment. However, the young child died Thursday while waiting for the crossing to open.
In the West Bank this week, Israeli attacks left three Palestinians dead. Moreover Israeli forces conducted at least 83 military invasions into Palestinian communities around the West Bank. During these invasions, Israeli troops kidnapped at least 48 Palestinians, including 4 children.
On Monday evening, Israeli soldiers shot and killed a young Palestinian man near the central West Bank city of Ramallah. Israeli forces invaded the village of Bieteen, near Ramallah, searched homes and fired live rounds at residents' homes. Sagie Darwish, 20, was shot in the head with a live round. He was moved to Ramallah city hospital, but medical sources announced that Darwish died instantly.
Earlier on Monday morning, Israeli forces shot and killed a Jordanian judge, at the Allenby Bridge crossing with Jordan. Raed Zieter, 38, was crossing the borders to visit family members in Nablus city when he was shot dead by Israeli troops. The army claimed that he tried to take a gun from a soldier. Witnesses told local media that the soldiers attacked Zieter and killed him in cold blood.
Elsewhere, Israeli soldiers shot and killed a young Palestinian man from Atteel village, near the city of Tulkarem in the northern part of the occupied West Bank. Medical sources said Fida' Majadla, 23, was killed after Israeli soldiers opened fire on his car at the military roadblock, south of Tulkarem.
Conclusion
And that's all for today from This Week in Palestine. This was the Weekly report for March 8th to the 14th 2014 from the Occupied Palestinian Territories. For more news and updates please visit our website at www.imemc.org. This week's report has been brought to you by George Rishmawi, and Ghassan Bannoura.