This Week in Palestine Aug. 31 – Sep. 6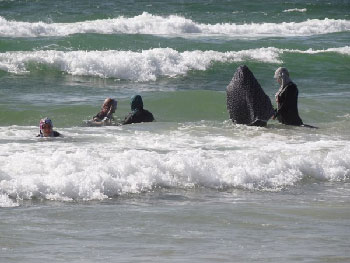 Welcome to this Week in Palestine, a service of the International Middle East Media Center, www.imemc.org, for August 31st to September 6th, 2013.
While leaked information on the Palestinian-Israeli talks create controversy three Palestinians were killed this week in Gaza and the West Bank. These stories and more to follow.
The Nonviolence Report
Let's begin our weekly report as usual with the nonviolent activities organized in the West Bank. On Friday, Israeli troops used tear gas and rubber-coated steel bullets to attack the weekly protests organized at a number of West Bank communities as a result two civilians were injured and many were treated for the effects of tear gas inhalation.
Anti wall and settlements protests were organized this week at the villages of al Nabi Saleh, Bil'in, Nil'in, central West Bank and Al Ma'ssara village in southern West Bank in addition to Kufer Kadum village in northern West Bank.
One journalist and a local farmer were injured by Israeli troops' rubber-coated steel bullets as they attacked the protest in Kufer Kadum before even leaving the village.
At the villages of Bil'in and Ni'lin, residents and their international and Israeli supporters managed to reach the wall.
Israeli soldiers stationed there fired tear gas and rubber-coated steel at the unarmed protesters. As a result many civilians were treated for the effects of tear gas inhalation.
Meanwhile in the nearby village of al Nabi Saleh, Israeli soldiers used tear gas to suppress the villagers and their supporters before leaving the village.
Shortly after Israeli soldiers stormed the village and fired tear gas at residents' homes. Many were treated for the effects of tear gas inhalation.
Elsewhere Israeli soldiers attacked the residents of al Ma'ssara and their supporters at the village entrance. Troops used rifle butts and batons to force people back into the village. soldiers also kidnapped a local activists as they attacked residents. No injuries were reported.
The Political Report
Controversy in the occupied Palestinian territories over leaked information of talks over establishing a Palestinian state on 60% of the West Bank, in the meantime Hamas says it is preparing to combat any attack against the Gaza Strip by Israel if a war on Syria is declared.
Israeli media sources have reported that the current direct Israeli-Palestinian political talks are focused on a Palestinian state with temporary borders, and on security arrangements in the occupied West Bank.
The sources said that Chief Palestinian Negotiator, Dr. Saeb Erekat, and Israeli Justice Minister, Tzipi Livni, held a meeting in Jerusalem, but did not reveal any further details.
Although Israeli sources said that both parties agreed not to leak information and the US will be the only party to disclose information, however, the talk about borders of the Palestinian state on 60% of the West Bank was top on most media agencies.
Israeli Yedioth Ahronoth has reported, Thursday, that a senior Palestinian source said that Tel Aviv "offered" a temporary state for the Palestinians on %60 of the occupied West Bank, without removing any settlement, or military base.
The paper said that the latest leaked information about the talks is the first detail since negotiations were resumed, especially since Israel and the Palestinians are committed to discretion as requested by U.S. Secretary of State, John Kerry.
The peace talks resumed after being stalled for over four years, however, several Palestinian leaders expressed disappoint with the ongoing talks, and thousands of Palestinians took to the streets to protest the resumption of talks.
Palestinian Parliament member Dr. Mustafa Barghouthi, called for stopping direct talks with Tel Aviv, and said that these talks are meaningless, and will only lead to a mirage without a positive outcome.
Barghouthi said that talks cannot be held while Israel is ongoing with its violations and assaults, amidst ongoing and seriously escalating settlement construction and expansion activities, especially in occupied East Jerusalem, and home demolitions in the Jordan valley.
The official, who according to the Yideoth, spoke on condition of anonymity, said the Palestinians rejected the Israeli offer, as they fear that any temporary agreement with Tel Aviv will turn into a permanent one.
"They told us let's talk on establishing a state with temporary borders", the official said, "We told them let's agree on establishing a state in the 1967 borders, and then we can gradually agree on the nature of this state".
In other news, Palestinian Minister of Interior and National Security of the Hamas-led government in Gaza, Fathi Hammad, stated that his ministry is ready for any possible Israeli war against the Gaza Strip, amidst threats of a US-led war on Syria.
His statements came during a seminar with the Nurses Union in Gaza city. He said that Israel might use the situation to wage a war on the resistance in the coastal region.
Hammad stated that his ministry is ready, and is acting on maintaining a strong interior front that is always ready to counter any Israeli aggression.
The West Bank and Gaza Report
This week Israeli forces conducted at least 42 military incursions into Palestinian communities in the West Bank and Gaza. During these attacks Israeli soldiers left many civilians injured and kidnapped at least 33 Palestinians, including 5 children.
The Al-Qassam Brigades, the armed wing of the Hamas movement, has reported that one of its fighters was killed, on Thursday at dawn east of Gaza City.
The Brigades said that the fighter, Mohammad Lutfy Abed, 24, died in what it called a "jihadist mission" east of Gaza city.
On Monday, a fighter of the Al-Qassam Brigades died when a siege-busting tunnel collapsed on him in Rafah, in the southern part of the Gaza Strip.
Later on Tuesday Israeli warships opened fire at Palestinian fishing boats of the Gaza shore line.
Fishermen were forced back to mainland fearing being shot or kidnapped by Israeli troops.
In the West Bank this week, Karim Sobhi Saleh 17, from Jenin refugee camp, died on Saturday of wounds that he had sustained last week.
Saleh was injured when Israeli forces moved into Jenin refugee camp and clashed with local youth. During those clashes, a civilian was killed and two others injured.
In northern West Bank on Monday, two civilians were injured and four others kidnapped when Israeli troops invaded the city of Nablus and searched homes there.
Elsewhere, Palestinian medical sources in occupied Jerusalem have reported that several children and women were among the injured after extremist Israelis broke into the yards of the Al-Aqsa Mosque since early dawn hours Wednesday.
Various extremist groups in Israel have called for attacking the Al-Aqsa mosque on the eve of the New Jewish Year, on Wednesday. The call pushed hundreds of Palestinians to flock to the mosque in an attempt to stop the extremists.
Conclusion
And that's all for today from This Week in Palestine. This was the Weekly report for August 31 to September 6th 2013 from the Occupied Palestinian Territories. For more news and updates please keep visiting our website at www.imemc.org. This week's report has been brought to you by George Rishmawi and me, Ghassan Bannoura.