A Cuba-Canada Baseball Relationship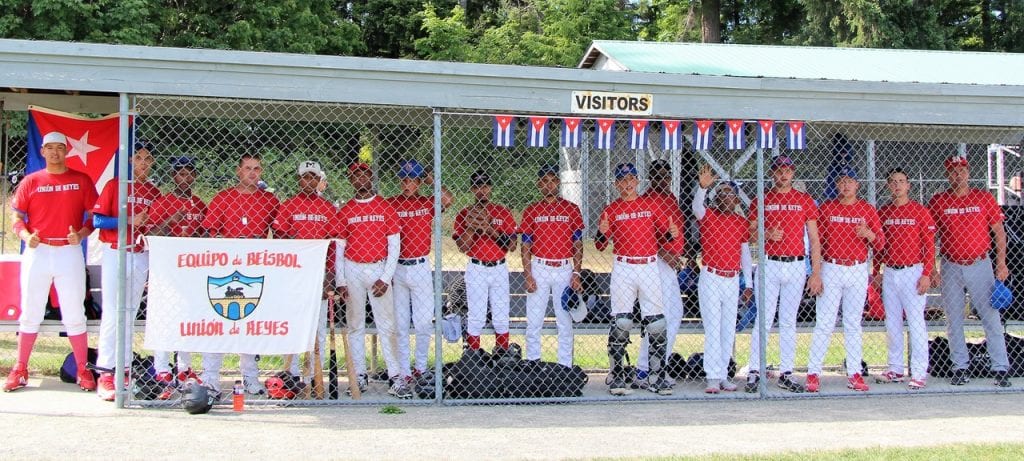 By Ken Hiebert  (Photos: April Shay)
HAVANA TIMES – Last month, from July 14 to July 25, a Cuban baseball team visited Vancouver Island, on Canada's west coast.
The team from Union de Reyes in Matanzas province was hosted by the Chemainus & District Baseball Association.
The Chemainus-Matanzas connection dates back to 2007 when two visitors from Chemainus took a donation of baseball equipment with them to Cuba.
This led eventually to an invitation to the Chemainus team to visit Cuba in 2016, hosted by the Matanzas Baseball Association.  This was an eye-opener for the Canadian team and led to some real generosity.
The Chemainus team played their last game in Cuba in their stocking feet.  They had given away their shoes.
For their part, the Matanzas team walked 4 1/2 hours to visit the Chemainus team on their last day in Cuba.  They wanted to thank them in person.
The Cubans had a great visit to Vancouver Island.  They wanted to see snow and a day trip took them to Mount Washington where there were still some patches of snow still on the ground, enough for a snowball fight.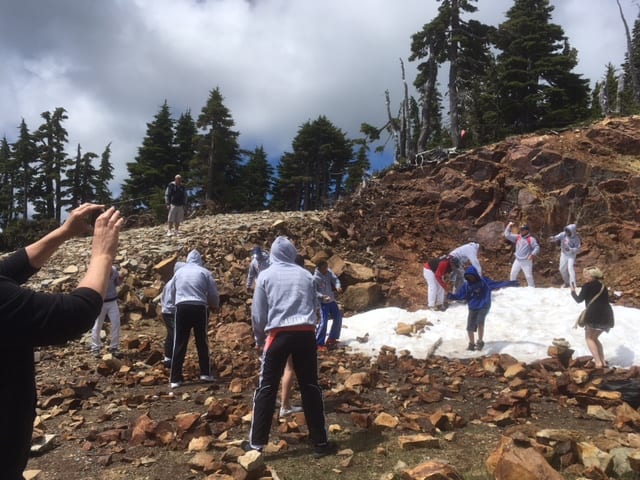 They traveled twice to Victoria, about 75 kilometers away.  They saw a statue of Terry Fox, who is a hero in Cuba as he is in Canada.
On one of these trips they enjoyed a meal with the local Cuban community.  As luck would have it, one of the Cuban coaches found out that a childhood friend is now living in Victoria.
As part of the welcome on the first day the Cuban players saw a performance by a First Nations dance troop, which would be a first for many, probably all of them.  The leader of the dance troop made a point of approaching and shaking hands with each of the Cubans.
The Cuban team, comprised of players between 15 and 21, was very strong and I don't know if they lost any of their games In Canada.  I do know they won their first game 20-0. They played several local teams, the Chemainus Jay's (ages 17-22), Chemainus Jnr.Men's (18-23), Salt Spring Midgets (15-18), Campbell River Midgets (15-18), Chemainus Midgets (15-18) and Duncan Minor Baseball Midgets (15-18).
The last game was played just for fun, using tennis balls and racquets in place of baseballs and bats.  I'm guessing the Cubans did well on that one, too.
There was one glitch.  I was told that the airlines do not include meals in the price of the ticket, so the Cubans had their flight paid for, but did not have the pocket money to buy meals.  I don't know if the organizers thought of this.  It's the kind of detail I would have missed.  Even if they did think of it, it may be very difficult to get money to individuals in Cuba.  Canadian banks have paid heavy fines in the U. S. for transmitting money to Cuba.  So a group of growing young men had to subsist on a small bag of nuts all the way from Havana to Victoria.
Given the history of the connection, the Cubans will know that this did not happen due to indifference or a lack of generosity.
Before they left, there was plenty of talk about future trips back and forth.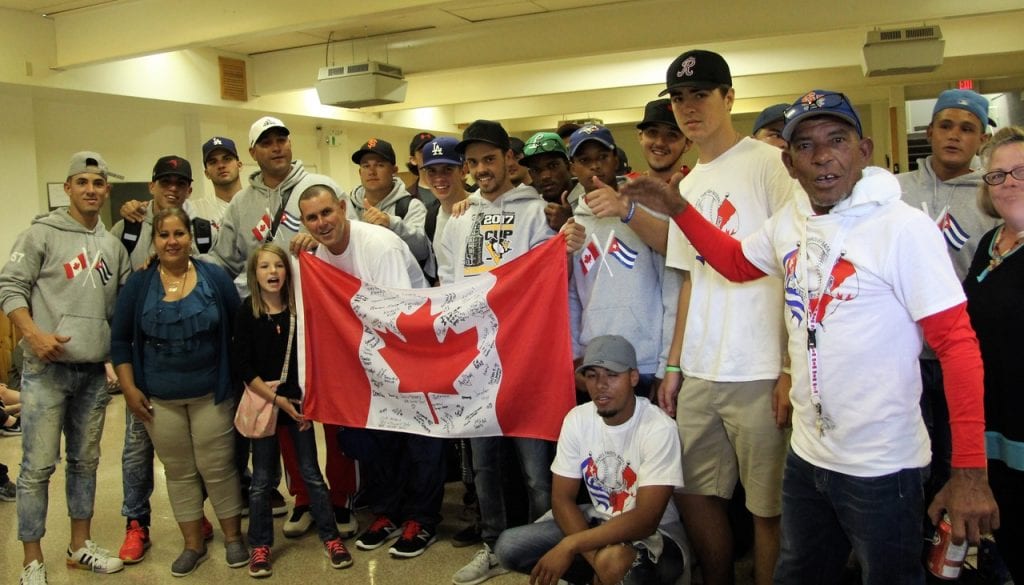 Click on the thumbnails below to view all the photos in this gallery. On your PC or laptop, you can use the directional arrows on the keyboard to move within the gallery. On cell phones use the keys on the screen.