Airlines Fuel Purchases in Venezuelan Cryptocurrency Creates Uncertainty
By Nestor Rojas Mavares (dpa)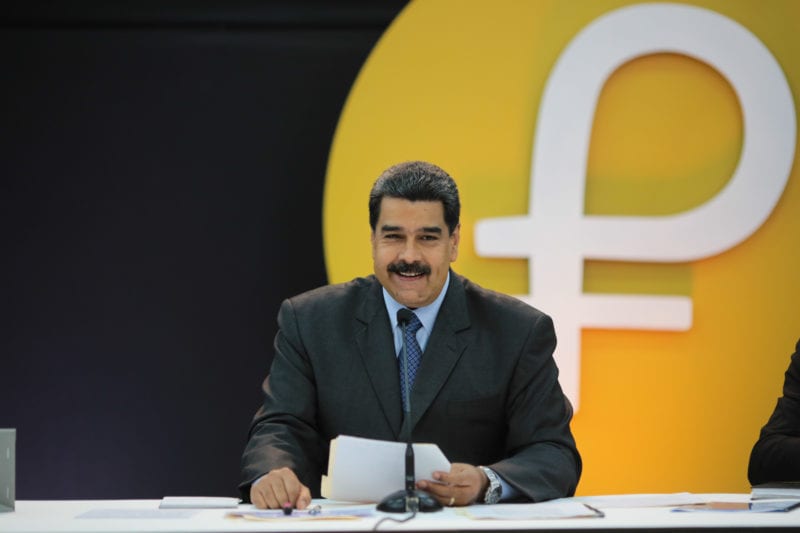 HAVANA TIMES – An unexpected demand from president Nicolas Maduro for airlines to pay for fuel with the petro (Venezuelan cryptocurrency, the use of which has been prohibited by the US Government) from now on, has unsettled the handful of airlines that continue to fly to and from Venezuela.
The controversial measure made airlines scramble for alternatives, after the stampede of companies who decided to leave in recent years due to million-dollar debts.
The prolonged currency exchange controls, which came into effect in early 2003, created a debt of over 3.5 billion USD after the government promised companies that they would be able to repatriate capital in foreign currency.
Now that the Government has "freed" exchanges of currency, a shortage of foreign currency means that this crisis remains unsolved.
"We will put a special plan into action to boost international reserves (about 8.4 billion USD) via the petro, so that it consolidates them, makes them grow and becomes the backbone of the national currency exchange system," Maduro said this week.
During the same function, he announced that airlines would need to pay for fuel in petros from now on, as well as other airport services. "We already have the IT infrastructure we need to proceed immediately," he claimed.
The Airline Association pointed out that it is still waiting for this demand to be formalized by state-owned oil company PDVSA.
A source from the Association told dpa that the measure has given rise to doubts, due to US financial sanctions which were imposed on Venezuela and its prohibition of any US company or individual using the Venezuelan cryptocurrency.
They said that operations will become more difficult, as fuel in Venezuela is paid for directly in convertible currencies, dollars and euros.
"Today, PDVSA is charging dollars and euros for fuel. Changing them for petros, which is highly limited in so many ways, would be a detriment because the State would lose a percentage because it receives hard currency directly. Conversely, the petro would have to be exchanged for a cryptocurrency and then for conventional currencies to pay for these services," the source said, who asked to remain anonymous.
They said that airlines that fly from nearby airports in the Caribbean would come with enough fuel to make the return flight back. While European airlines would have to stop over in the Caribbean to refuel, which would hike up prices.
"This could make flights more expensive and, ultimately, put the airline at risk," they stressed.
The petro was launched at the beginning of this year to bypass US financial sanctions. However, the US government then banned any US citizen or company from carrying out any operations with this cryptocurrency.
Maduro said that until November, the petro could only be bought via convertible currencies or other cryptocurrencies. As of November 5th, it is expected that people can purchase the petro using the national currency (bolivar), which is at the heart of the hyperinflationary attack.
In September alone, inflation reached a historic monthly record of 255.8%, which indicates that inflation in 2018 will exceed the International Monetary Fund's forecast of 1,000,000%, according to Econometrica.
The government set the exchange rate for petros at 60 USD, the equivalent of a barrel of oil, which is the resource that backs this cryptocurrency.
Over ten international airlines abandoned their operations in Venezuela after they were unable to repatriate their capital.
Airlines that continue to fly to and from Venezuela include American Airlines, AirFrance, Spanish airlines Iberia and Air Europa, Portuguese airline Tap and Panamanian airline Copa. They sell airplane tickets in foreign currency.
By accepting to pay for fuel in petros, airlines would also face sanctions if they violate the prohibition imposed by the US government.
The petro was also rejected by the National Assembly (Congress), which is dominated by the opposition.
Analysts have said that cryptocurrencies aren't regulated and that they are free to be sold. However, the petro is issued by the Government, who controls and sets the exchange rate by itself.
By challenging US sanctions, Maduro hopes to solve the country's economic crisis, which is the main reason that Venezuelans are emigrating en masse to neighboring countries.