Army Requested to Intervene for Retired Officers Accused of Terrorism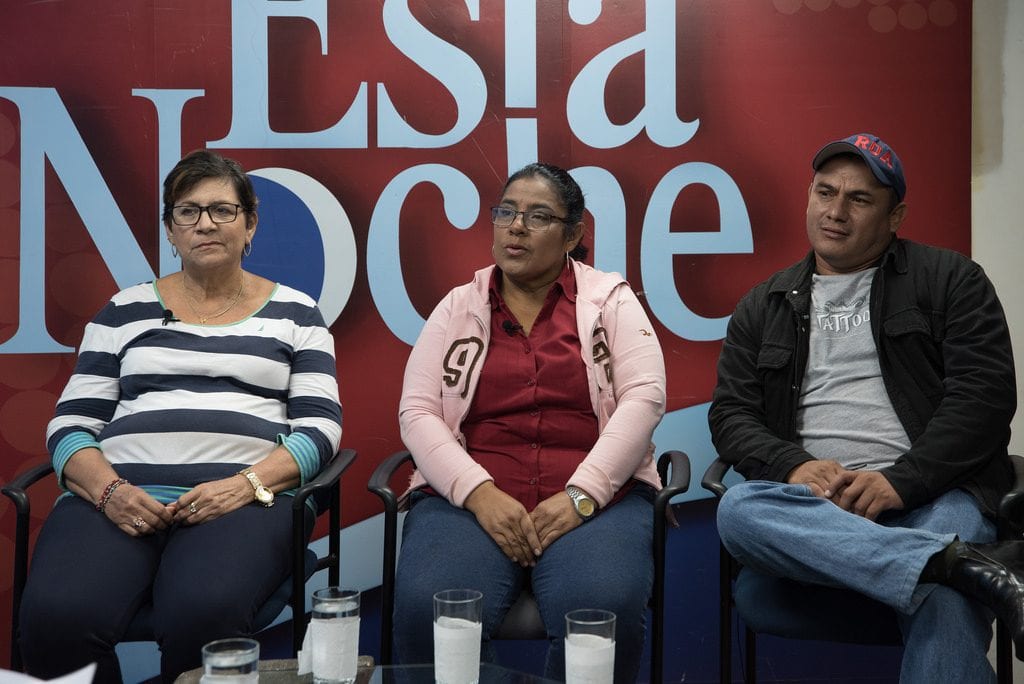 The family members denounced the raiding of their homes without a court order.
By Yader Luna (Confidencial)
HAVANA TIMES – Relatives of retired Coronel Carlos Brenes and of retired Major Tomas Maldonado, both accused of terrorism and other crimes committed during their alleged participation in roadblocks, demanded from Daniel Ortega's government their freedom and requested that the Nicaraguan Army mediate for the release of these founders of the military institution.
"I call on Humberto Ortega and General Julio Cesar Aviles because I believe that they should pronounce themselves out of humanity. Out of principles they should also raise their voices for these two men who are founders of the Nicaraguan Army," demanded Julia Bermudez, wife of Tomas Maldonado.
Salvadora Martinez Aburto, wife of Carlos Brenes, also reported that since a couple of soldiers captured her husband on his way to Costa Rica for a medical checkup, she has not been able to see him.
"I have not been able to see him, although they already held a hearing in secret. We are going to see if on Tuesday, when visits are allowed, they let me see him. It is said that he is being medicated, that they provide him with insulin and his pills, but that is what we are being told by some people, because they (in El Chipote) do not tell us anything," she stated during her participation on the television show Esta Noche (Tonight).
Bermudez finds herself in the same situation, because they have not let her see Maldonado since August 2nd when he was kidnapped by paramilitaries in Los Brasiles, when he was at the house of one of his daughters.
"Until he was presented on television we did not know that they held him, because during all that time we were looking for him and nobody gave us any information. We have not been able to see him. They just accept the food we take for him, and do not allow us see him," she explained.
This is Ortega's revenge
Tomas Maldonado was Carazo's Departmental Political Secretary and worked in the presidential elections of 2006 and 2011 alongside Daniel Ortega. But later, he distanced himself because of Ortega's authoritarianism and became an evangelical pastor.
"He is a pastor and his only boss is Jesus Christ, and now they accused him of absurd things. They even say that they have witnesses, which must be false, because that is the way they operate. I know that my husband was here, he was not running away when they kidnapped him," expressed the wife of this former officer.
Cesar Ramon Roa, son of Maldonado, revealed that they were looking for his father and even called him to join the paramilitary groups and, since he refused to do so, they decided to accuse and "pursue" him.
"My father is not a terrorist. He is and will always be a Sandinista. He holds that view and always will. The cause "to kidnap him, was only because he prayed in support of the boys and even others," he said.
Roa said that they are searching for support from international bodies and have met with human rights organizations to seek his father's release, because they do not trust Nicaraguan justice. They "provide you with a lawyer only to make the circus and everyone knows what the ruling will be."
Time to raise your voice
Roa said that Ortega's policy seems to be that "whoever presents opposition, be it a Sandinista or not, and is not in agreement with his personal policy will be sent to prison."
"Sandinismo is in danger because of Daniel Ortega. This is the moment for anyone that is still a Sandinista to raise their voice. We do not have anything against Daniel, but we are the people and before being Sandinistas we are Nicaraguans," he added.
This is the case of Carlos Brenes, a man with a historical legacy in the struggle against the Somoza dictatorship. He was a historical fighter of the Sandinista National Liberation Front (FSLN), and was the right-hand man in underground work for Camilo Ortega in Masaya, brother of Daniel Ortega.
However, his sin was to have spoken against the abuse and massacre committed by Ortega. "He was never in agreement with what Daniel was doing. He read a statement in May in Masaya, but he did not get involved in anything else," explained Salvadora Martinez Aburto.
"What they are doing is a gross violation because he is a sick man and Daniel (Ortega) forgets that they from bellow made him reach where he is at (in power)," he expressed.
Martinez Aburto as well as Bermudez reported that they searched their homes in Carazo without any court order, looking for weapons they did not find.
"They went around taking pictures, and searched the whole house. They were looking for weapons, and found two machetes and a slingshot which are the only weapons we have on the farm," said Martinez Aburto.
Haydee Castillo: there is persecution against (human rights) defenders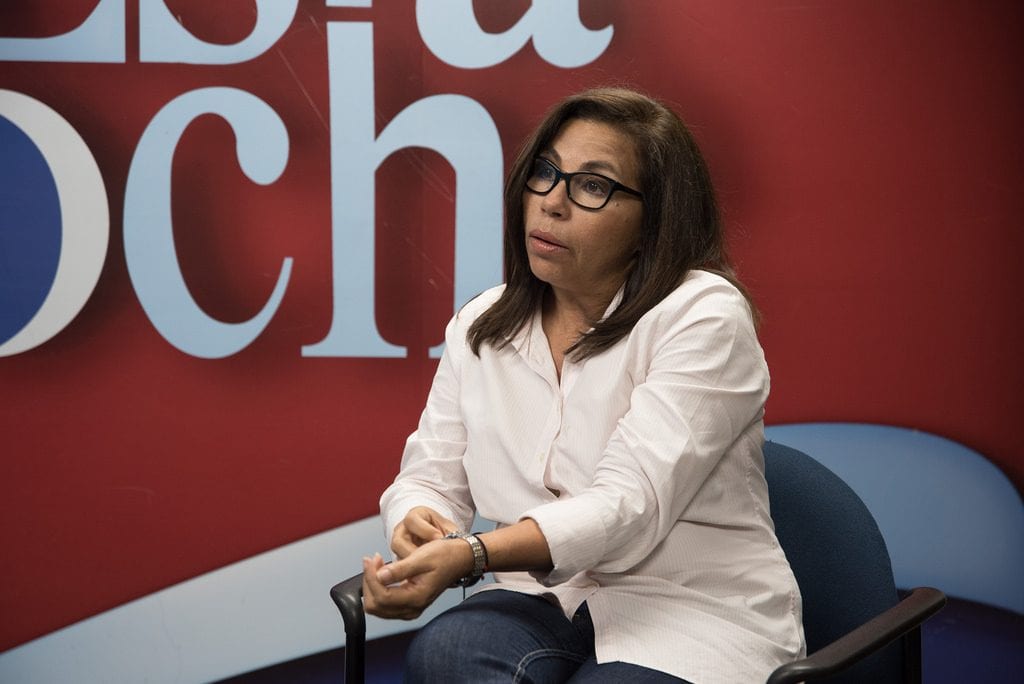 Haydee Castillo, from the Leadership Institute of Las Segovias, believes that it is persecution and a "discrediting" and intimidation action by the Ortega Government against human rights defenders to present her in an official media video as the perpetrator of various crimes during the protests, including the murder of three people in Mozonte.
"I would not even have to explain anything to the people of my town, nor to people who know me (regarding these accusations), because I have never been linked to these types of acts. Rather, I have been dedicated to the defense of human rights," she explained.
Castillo declared that from her organization they have worked on protecting human rights, while Ortega and his government "seek to rule through lies."
"They have created a plot against me and against many human rights defenders, because they are at a desperate moment since the people opened their eyes," said this activist.
However, she asserted that at this moment there is no formal accusation against her, although there is "persecution."
"They have threatened to burn my house and burn the Leadership Institute of Las Segovias (…), because they are acting cruelly against people who are protesting against this regime," she said.
Castillo said that they receive constant calls from peasants reporting the presence of paramilitaries in all of Las Segovias. "We have cases of communities in which peasants sleep outside because they feel more secure than in their homes, and we have formal complaints of female peasants beaten on buses," she affirmed.