Bachelet Criticizes US Sanctions against Venezuela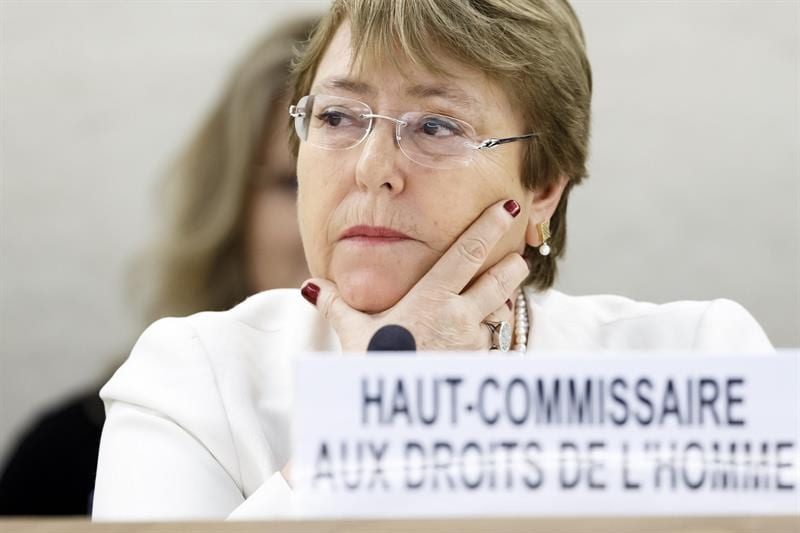 HAVANA TIMES – UN human rights chief Michelle Bachelet on Thursday expressed concern over the "potentially severe impact" of the new US sanctions against Venezuela on the human rights of its people.
The administration of US President Donald Trump announced this week that it was freezing the assets of President Nicolas Maduro's government and prohibiting US companies from doing business with the state.
"The sanctions are extremely broad and fail to contain sufficient measures to mitigate their impact on the most vulnerable sectors of the population," Bachelet said in a statement.
"I fear that they will have far-reaching implications on the rights to health and to food in particular, in a country where there are already serious shortages of essential goods," she added.
Venezuela's economy contracted by 47.6 per cent between 2013 and 2018, Bachelet pointed out.
While frequently criticizing human rights violations by the Maduro government Bachelet questions unilateral US sanctions.
Sanctions imposed since 2017 have exacerbated the effects of the country's economic crisis, she added.
"With the new sanctions further restricting economic activity, I am concerned that businesses and financial institutions are likely to err on the side of caution and completely halt transactions relating to the government of Venezuela," the commissioner said.
Maduro won a second term in a disputed election last year and has presided over an economic collapse, with millions of people fleeing the crisis abroad. Dozens of countries have recognized opposition leader Juan Guaido as Venezuela's interim president.