Behind the Wall Project at the Havana Biennial
Por Amaury Ricardo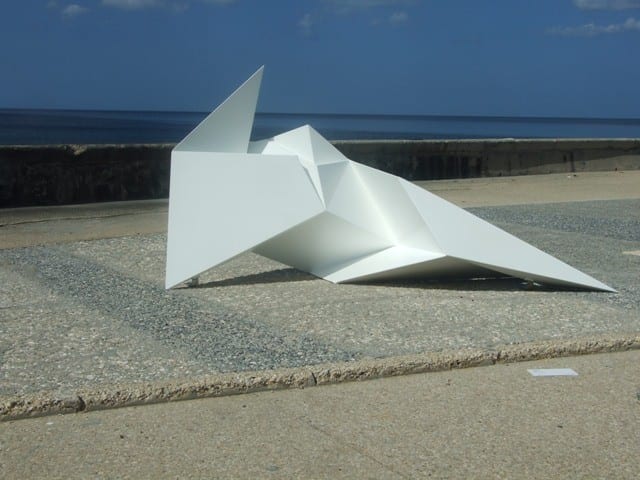 HAVANA TIMES – The collective project of visual arts entitled Detras del muro (Behind the wall) was inaugurated last Sunday as part of the official exhibition of the XIII Havana Biennial 2019.
The curator and manager of this artistic exhibition, Juan Delgado, called this an urban museum aesthetic proposal and stated that the Malecon #307 will be the official headquarters of Detras del Muro.
At the culmination of the opening, interpreter Adié Milanes sang Habaname, by Carlos Varela and Quiéreme as I am, by her father Pablo Milanes.
This third edition of Detras del Muro hosts the work of 30 national artists, including some National Plastic Arts Awards and 40 foreign artists, from 14 countries.
Along the more than 3 kilometers that goes from the esplanade of the Punta to the Maceo Park and on both sides of the Malecon Ave., during the month that the Biennial lasts, it will be an open-air gallery in which the Havana public and occasional visitors can enjoy the works relaunched in different formats and materials.