Big League Pitcher Contreras Visiting Cuba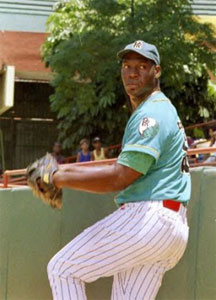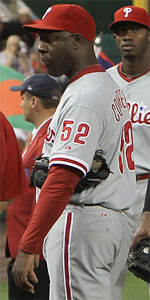 HAVANA TIMES — Cuban major league pitcher Jose Ariel Contreras arrived in Cuba on Saturday to see his mother, who is hospitalized in Havana following a leg amputation.
"The trip is a purely humanitarian issue, and I'm glad he has been able to see his mother, because his father died in 2003 without him being able to see him again," said Orlando Chinea, the pitcher's personal trainer.
Contreras, 41, said he had no problems entering the country, but declined to give statements, saying he was on a personal trip, according to the article from the Café Fuerte website.
Residents of the town of San Juan y Martinez, in Pinar del Rio Province, said Contreras stopped by the local park and talked with residents who were gathered there.
Contreras is the first "defecting" athlete to visit Cuba since the country's new immigration reforms took effect earlier this month. For more than 10 years the pitcher has lived outside of Cuba, where he was considered an all-time idol of Cuban baseball.