Carnival in Mayari, Holguin
By Osmel Ramirez Alvarez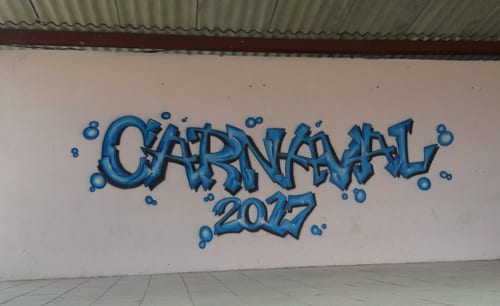 HAVANA TIMES — On July 7-9, we celebrated carnival here in the city of Mayari. Or the "popular celebrations" as they are also known. This is a very momentous occasion for the people here because it is the most affordable opportunity they have to enjoy themselves in the whole year.
Traditionally, carnival is celebrated in May here in Mayari, but because it rains a lot that month, the festival always get partially ruined. This year, it was moved to July and sure enough, it didn't rain. And so, a centennial myth that claims that "there isn't carnival in Mayari without rain", was broken.
The city's main streets, Leyte Vidal, Marti and Cespedes, filled with kiosks and beer kegs. Around them, people danced, drank and eat to the beat of noisy music.
A huge ruckus and contagious merriment. Everyone was happy, stumbling through the crowd. Happy! Everyday problems were put aside. Everything was super expensive but people have their way of "inventing" and finding money. They consume a lot. After Monday, back to their real lives, people start to regret their spending. The post-carnival period is always a time when people have to really tighten their belts.
Business people from all over the Eastern region travel from town to town, carnival to carnival. A lot of them come from Santiago. They sell jugs for beer, apples, jams, flowers, everything! The government doubles taxes. People pay more expensive prices than they normally do.
There are many fair rides for children and they are very rustic, made in improvised workshops, without being regulated for safety by anyone. There are few accidents considering the government's neglect, but there is always a risk of something bad happening. Preventing children from getting on is a difficult task: they go crazy for the experience. You have to take a risk! Luckily, there are inflatable castles and some rides that are less dangerous.
Recorded music is played and bands also perform. They come from all over the country and they are hired for different venues within the Carnival area. The cultural center in the center of the city is the main one but there is also Los Pinos, El Cocal, Los Munenes and La Salida. These are the places where the festival concentrates. Horse drawn cart taxi drivers usually hike up their fare prices, just as bicitaxis do. But, this year was better for the people because many inspectors protected official prices and gave fines to those who abused these.
The fact that there well less people than there are normally are caught my attention. The self-employed complained about smaller profits. They even expected greater participation because it coincided with the summer holidays this year. The causes have yet to be investigated.
In spite of everything, it was a joy-filled oasis in the middle of a monotonous, routine, sacrificed life without progress. Relief for our stress, there's no doubt about it. It's good to see people having fun, being happy and enthusiastic, even if it is just for three days. But, we're back to our reality again and it's hard to recover from our spending. Now, all we have to do is wait for the next carnival!