Castro and Maduro Enjoy May Day Together in Cuba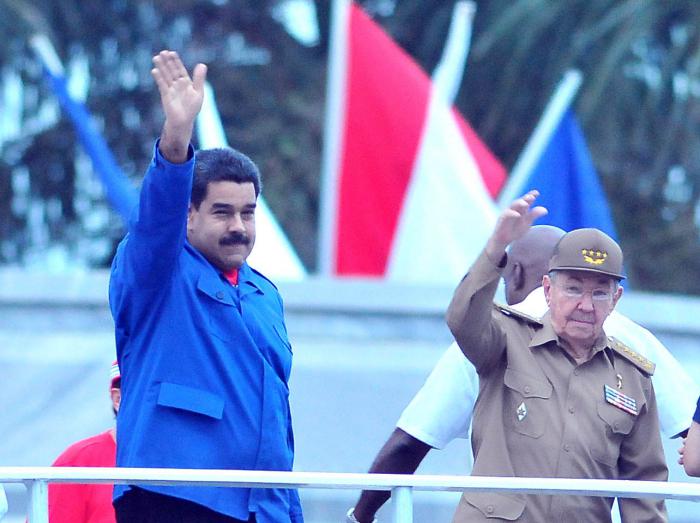 HAVANA TIMES (dpa) — Venezuelan President Nicolas Maduro flew into Cuba late Thursday and joined his counterpart Raul Castro early Friday to celebrate the traditional pro-government May Day parade in Havana.
Castro and Maduro observed the different groups of workers pass by from the rostrum overlooking Havana's Revolution Square.
In Cuba, unlike most other countries, International Workers Day is a show of support for the government instead of a platform for labor demands.
The massive parade always includes a large number of foreign sympathizers including union representatives, this time over 2,000 from 70 countries, stated official sources. Among the attendees was the general secretary of the Communist Party of Spain, José Luis Centella.
The event on International Workers Day began shortly after 7 a.m. Cuba time and was over before 8:30. Similar May Day parades were held in the different Cuban provinces.
"We celebrate this fiesta of the world proletariat in an international context preceded by intense campaigns of struggle," said Ulises Guilarte, secretary general of the Cuban Workers Federation, the only labor organization permitted on the island.
Heading up the parade for the first time were the entire "Cuban Five" intelligence agents after the final three were recently released by the United States under the historic rapprochement between Washington and Havana.
Maduro, who traveled late Thursday to Havana to participate in the parade in Cuba, is due back in Venezuela to attend the May Day political rally this afternoon in Caracas.