Caterpillar Donates US $500,000 to Preserve Hemingway's Home in Cuba
HAVANA TIMES — The Caterpillar Foundation announced that it will donate half a million dollars to the Boston-based Finca Vigia Foundation, an organization that works to restore and preserve the house of Ernest Hemingway in Cuba, including historical documents and other items that belonged to the US writer.
The grant will support the construction of a laboratory with a file storage facility in the Hemingway Museum, known as the workshop building, which is extremely important for the safety and protection of Hemingway's belongings.
After 55 years of economic embargo against Cuba, the workshop will be the first construction project on the island using materials from the United States. Jenny Phillips, co-chairman of the board of the Finca Vigia Foundation, acknowledged that the support from Caterpillar "will allow preserving the legacy of Hemingway for many generations."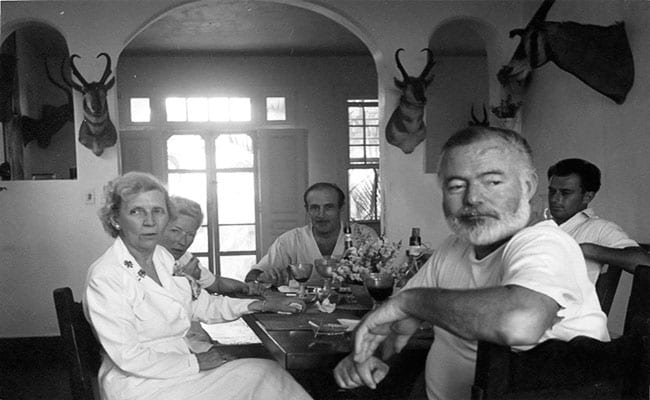 "Hemingway lived in Cuba for the last 22 years of his life," Phillips said, adding that "it was where he collected the works of life, including correspondence, proofs, manuscripts and thousands of pictures … the collection is amazing."
This is not the first gesture of assistance from the company based in Peoria, Illinois. Before it had already "donated power generators to hospitals in Cuba, as a show of support for the community," as reported in a press release.
The US corporation is the world's largest manufacturer of construction and mining equipment, diesel and natural gas engines, industrial gas turbines and diesel-electric locomotives. In 2015 its revenues exceeded US $47 billion.
Caterpillar has just named the Puerto Rican company "Rimco" as its representative to operate in Cuba, as soon as US laws allows it. "We are committed to being a commercial and cultural partner with Cuba," said Doug Oberhelman, Caterpillar's chief executive.
In Cuba much industrial and transportation equipment runs on Caterpillar engines. In mining, industrial compressors and even a large part of the Chinese buses that circulate on the island have Caterpillar engines. So far, these purchases of equipment and spare parts are made via third countries to circumvent the embargo. But the cost to Cuba of those three-way transactions is very high.
Caterpillar seems aware of the mutual benefits that a direct business relationship would bring. The company claims that "for almost two decades it has advocated a change in US public policy regarding Cuba. It continues today to work with the US Congress to end the trade embargo."