Chanel Brings International Fashion to Cuba
By Isaac Risco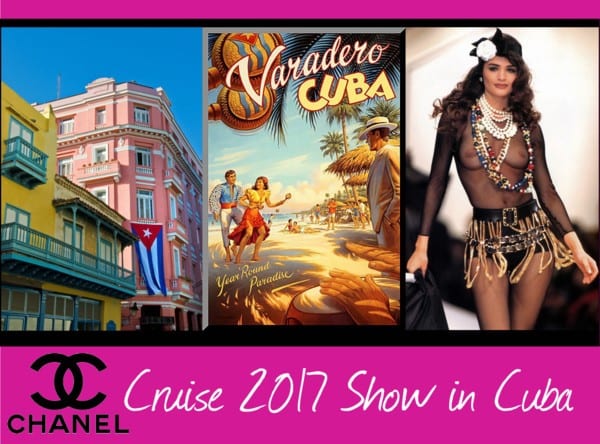 HAVANA TIMES — Famous German fashion designer Karl Lagerfeld will participate tomorrow at the opening of the first fashion show of his company, French Chanel, in Cuba, reported dpa news.
The parade of the famous label of European high fashion will be held on Tuesday evening in a very symbolic place: the Paseo del Prado promenade in Old Havana, which runs from the sea to just before Central Park, the Grand Theater and the Capitolio building.
The Chanel catwalk will be mounted on a central section between the marble benches on Prado and will look framed symbolically between the decrepit and dilapidated buildings of Centro Havana, and the partially restored Old Havana.
Chanel has so far kept secret the list of models that will parade in Havana. The unique spectacle of one of the most famous fashion houses in the world was until recently unthinkable in Cuba under the Communist Party.
The show is on an invitation only basis.
Lagerfeld caused a stir since Sunday after his arrival on the island. The eccentric "kaiser" of fashion was in Old Havana, where he visited an exhibition of his own photographs ("Work in Progress") opened in the framework of the French Week in Havana as a preamble to the Chanel gala.
The multifaceted artist of long white hair walked with his classic dark glasses and bright silver gloves as he visited the different rooms of the "Factoría Habana" gallery.
The exhibition "represents the main interests of the designer – fashion, architecture and landscapes and exhibits more than 200 photos of Karl Lagerfeld" and runs from April 28 to May 12.
The Chanel fashion event takes place staring 18:30 local time (22:30 GMT) with its new Cruise Ship Collection 2016/2017. In previous years the company held its traditional parade in distant places including  Dubai, Singapore and South Korea.
The gradual opening of Cuba in recent years and the thaw started with the US at the end of 2014 has generated enormous interest in artists and celebrities from around the world to visit the island.
In March, the The Rolling Stones held an unprecedented free outdoor concert in Havana, decades after their music was banned by the "cultural gatekeepers" in the early years after the Cuban Revolution.
Chanel's haute couture and the eccentric world of fashion brings a new look to the opening of Cuba.