Chavista Dissidents Voice Rejection of Maduro's Constitutional Assembly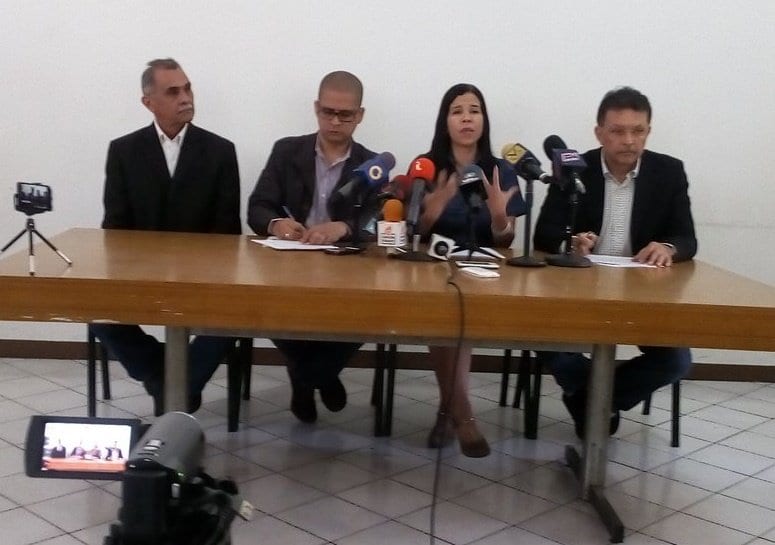 HAVANA TIMES — On Sunday, dissident Chavista leaders voiced their rejection of the Constitutional Assembly that is being pushed forward by President Nicolas Maduro to reform the Constitution, which is also being rejected outright by the Venezuelan government's opposition.
At a press conference, leaders Nicmer Evans, the former ombudsman Gabriela Ramirez, government legislator German Ferrer – the husband of Attorney General Luisa Ortega Diaz – and the former legislator Eustoquio Contreras voiced their disagreement with Maduro's Constitutional Assembly, whose 545 members will be chosen on July 30th.
Ramirez pointed out the fact that the summons for the Constitutional Assembly is riddled with illegalities, and as a result warned those present that if Maduro does implement it, she will call upon the Venezuelan people to defend the 1999 Constitution, the late leader Hugo Chavez's main legacy.
Meanwhile, Evans has said that the crisis in Venezuela needs to be brought to the negotiations table in order to seek out a democratic way out of the crisis. "The country is not only urgently demanding well-aimed negotiations but that it also be an inclusive process where all political players can participate in order to move forward," he asserted.
Evans gave a nod to the legitimacy of any referendum in the country, but asked that the questions to appear in the non-official referendum and which will be posed to the Venezuelan people on July 16th are changed.
"As critical, democratic and Leftist Chavistas, we want to speak to those people who identify themselves with Chavez's legacy and reject Maduro's policy. It is of the utmost importance that national institutions are reinstated after established institutions have been hijacked," he said.
Evans also warned that the Attorney General, Luisa Ortega Diaz, is in "danger" due to the process began in the Supreme Court of Justice which could inevitably remove her from her position.
"We are faced with the need to issue a warning that anything that happens to the Attorney General is the Government's doing, that this attack against institutionalism is being taken personally," he said.
For his part, German Ferrer pointed out that "Democratic Chavism" has risen up against the Constitutional Assembly, which it believes violates the law and the Constitution. He said that if the Constitutional Assembly is established, it will be a super-power which won't have a certain amount of time to act and that it will "commit all kinds of excesses."
Ferrer also underlined the fact that by supporting the popular referendum next Sunday, the Venezuelan people will be showing their disagreement with the Constitutional Assembly. "We are telling Venezuela and the world that the despotism that is being committed against the Attorney General, with a rigged (manipulated) trial, breaks all legality," he warned.