Chinese Firm to Assemble Cars in Cuba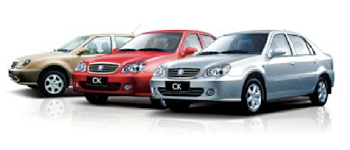 HAVANA TIMES — A leading Chinese automobile manufacturer will start assembling its vehicles in Cuba, the Chinese website Global Times revealed Wednesday (Dec. 25).
The Hangzhou-based Geely International Corporation "is now preparing to launch the SKD [semi knocked-down, or partly put together vehicle] project in a local place" in Cuba, Global Times reported.
The project will be undertaken "at the request of several Cuban ministries," including Foreign Trade and Investment, Communications, and Metallurgy.
Global Times does not provide a timetable for the project or a site, although the "local place" may very well be the Mariel Special Development Zone, west of Havana, where the vehicles would be assembled.
Global Times quotes Geely as saying that the number of its vehicles on the streets in Cuba "has reached nearly 10,000 units," utilized mainly by the Cuban Committees for the Defense of the Revolution, the Ministry of the Interior, and the Ministry of Tourism.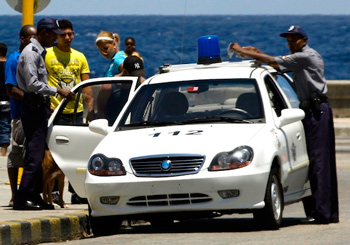 Likewise, Geely's CK models are used as senior government functionaries' official cars and police cars. In the area of tourism, "80 percent of rental cars in Cuba are Geely CK, EC7 and EC8 models," the company says, pointing out that tourism is "the main source of Cuba's foreign exchange."
According to the manufacturer, Geely Automobile accounts for "almost 50 percent of Cuba's import market share, which is equal to that of Kia, Peugeot and other makes. Moreover, among all the Chinese automobile brands, Geely holds the largest share in the local market."
Geely maintains a warehouse in Cuba for its spare parts, which is at 80 percent capacity, the manufacturer says. "To further speed up its supply of spare parts and maintenance, Geely's office in Cuba has signed agreements with SASA [Servicio Automotriz, Sociedad Anónima], a national automotive service subordinated to the Cuban Committees for the Defense of the Revolution, on jointly building standard service stations and spare parts stores."
According to Cuba Standard, a website of Cuba-related business news, Cuba is Geely's largest market in the Caribbean, Central America and northern part of South America. "In 2012, the company opened a contract assembly plant in Uruguay in a joint venture with a local partner, making it Geelys first in the Western hemisphere," Cuba Standard says.
"The plant, with a capacity of 20,000 cars per year, is supplying primarily Mercosur markets Brazil, Argentina and Uruguay, as well as Chile."
As of Friday (Dec. 27), the Cuban media had not reported on the Geely project.