Chinese President to Visit Cuba in July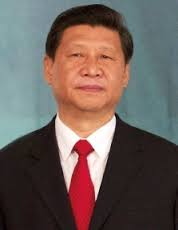 HAVANA TIMES — Chinese President Xi Jinping will travel to Cuba as part of a tour of Latin American countries in July, when he will also attend the Brics Summit (Brazil, Russia, India, China and South Africa) in Fortaleza, Brazil, scheduled for July 15.
Professor Wang Youming, director of the Department of Studies of Developing Countries of the Chinese Institute of International Studies, told Prensa Latina that this will be the first visit by the Asian leader to Cuba since taking office last year.
Youming said China has lessons for Cuba to help it to avoid the same mistakes? These include a worsening environmental imbalance between urban area and rural areas, and the widening gap between social classes.