Colombia to Grant Citizenship to Venezuelan Children Born on Its Soil
By Sinikka Tarvainen, dpa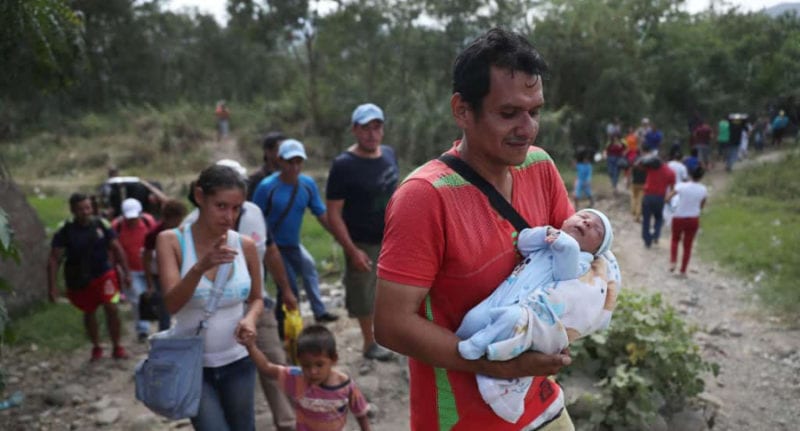 HAVANA TIMES – Venezuelan children born in Colombia can become Colombian citizens, the government announced on Monday.
The measure will benefit up to 25,000 children born after August 19, 2015.
Colombia is hosting more than 1.4 million Venezuelans, the largest number among the nations that receive Venezuelans fleeing the country's economic and political crisis.
Venezuelan parents of children born in Colombia are unable to register them in Venezuela, leaving them at risk of not having any nationality at all, Foreign Minister Carlos Holmes Trujillo said.
Venezuelan children in Colombia receive health care and education, but could only obtain citizenship if their parents could prove they resided legally in Colombia. That condition is often difficult for the parents to meet, the minister explained.
"Today we are supporting these defenseless children who want to have the right to have a nationality, and we proudly tell them that they are Colombians," President Ivan Duque said.
"Colombia has shown the world that the way of xenophobia is the wrong way," the president said.
Venezuela in February broke off diplomatic relations with Colombia over Bogota's support for opposition leader Juan Guaido and his US-backed campaign to oust President Nicolas Maduro.
Colombia has received international praise for allowing an average of thousands of Venezuelans to cross over daily.
Colombia was hosting more than 1.4 million Venezuelans by the end of June, according to the migration authority.
Bogota has called for more international aid, saying it may soon no longer be able to cope with the influx.
"The international community must not remain indifferent in the face of the ravages [caused by] the Venezuelan dictatorship," Duque said.
Venezuela is in the grip of a deep economic crisis, with hyperinflation and widespread shortages of basic goods, while Maduro pursues his power struggle with the opposition.