Colombian Capital Returning to Normal after Riots Prompt Curfew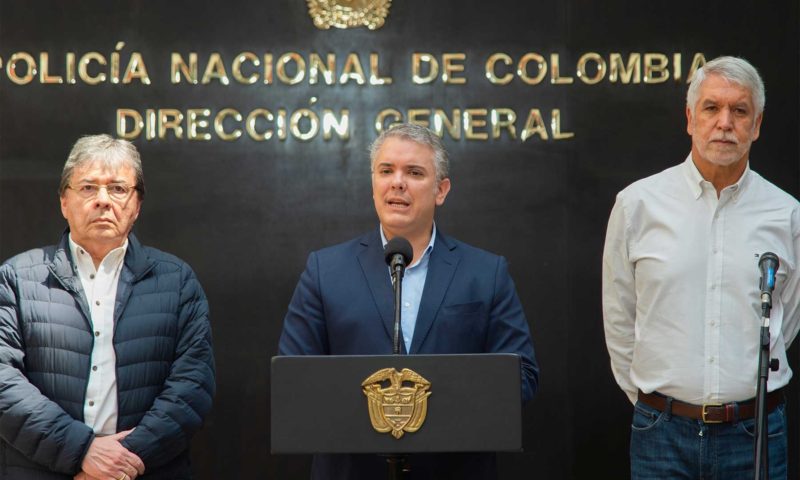 HAVANA TIMES – The Colombian capital Bogota was on Saturday gradually returning to normal after two days of rioting prompted city authorities to impose an overnight curfew for the first time in four decades, reports dpa news.
More than 200,000 Colombians nationwide marched against alleged plans for pension and labor reforms, corruption and killings of community leaders on Thursday.
Some of the protests escalated into clashes with police, looting and acts of vandalism, especially in Bogota, where the rioting continued into Friday.
Not everyone respected the curfew, with hundreds of demonstrators banging pots and singing the national anthem outside President Ivan Duque's home. They later dispersed peacefully.
Meanwhile, a bomb attack targeting a police station killed three officers and injured 10 other people in Santander de Quilichao in the west on Friday night.
The attack is believed to have been an act of vengeance by drug traffickers, with no direct relation to the protests, broadcaster RCN reported.
On Thursday, three people were killed when demonstrators clashed with police in western Valle del Cauca department.
Some unrest was still reported overnight to Saturday, with more than
180 people arrested on charges of looting shops and entering residential buildings in Soacha, near the capital. Seven police officers were injured, according to broadcaster Caracol.
Reports said protesters had looted homes created panic in the city overnight, with residents arming themselves with sticks and mounting guard in front of their homes.
Twenty-six stations of Bogota's Transmilenio bus service remained closed after protesters attacked buses and stations. Domestic flights suffered delays.