Colombian Parliament Votes Down President's Plan to Modify Peace Process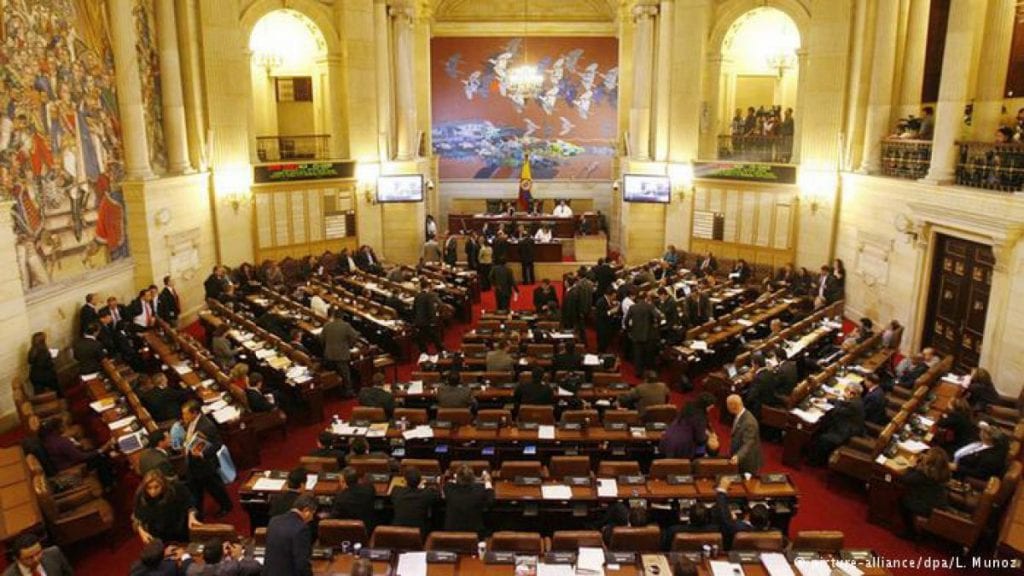 HAVANA TIMES – Colombia's Chamber of Representatives on Monday rejected President Ivan Duque's proposals to modify a post-conflict justice system, raising hopes that the country's peace process with former FARC guerrillas will remain on track, reported dpa news.
The lower chamber of parliament rejected the changes by 110 votes to 44.
The Special Jurisdiction for Peace (JEP) was created to help implement a 2016 peace deal with FARC following 52 years of conflict.
The arrangement foresees milder punishments for ex-guerrillas and soldiers who agree to cooperate with the JEP, and Duque has criticized it as being too lenient on the rebels.
The JEP is already at work, but Duque has so far not signed the legislation regulating it and sent it back to Congress, asking it to modify six of its 159 articles.
Some of the changes would toughen the rules on the sentencing of war crimes, exclude sexual crimes against minors from being judged by the JEP, and facilitate the extradition of former guerrillas.
Duque says the peace process does not guarantee the victims sufficient justice. But his critics accuse him of jeopardizing the peace process.
The proposals will now go to the Senate. If it agrees with the Chamber of Representatives, Duque will have to sign the legislation on the JEP. It was not clear what would happen if the Senate sides with the president.
The 2016 peace agreement led to about 7,000 FARC members handing over their weapons.
Armed conflict in Colombia has left more than 260,000 people dead since 1958, according to the governmental National Centre for Historical Memory.