Colombian Police Search for Missing ex-FARC Commander
By Sinikka Tarvainen, dpa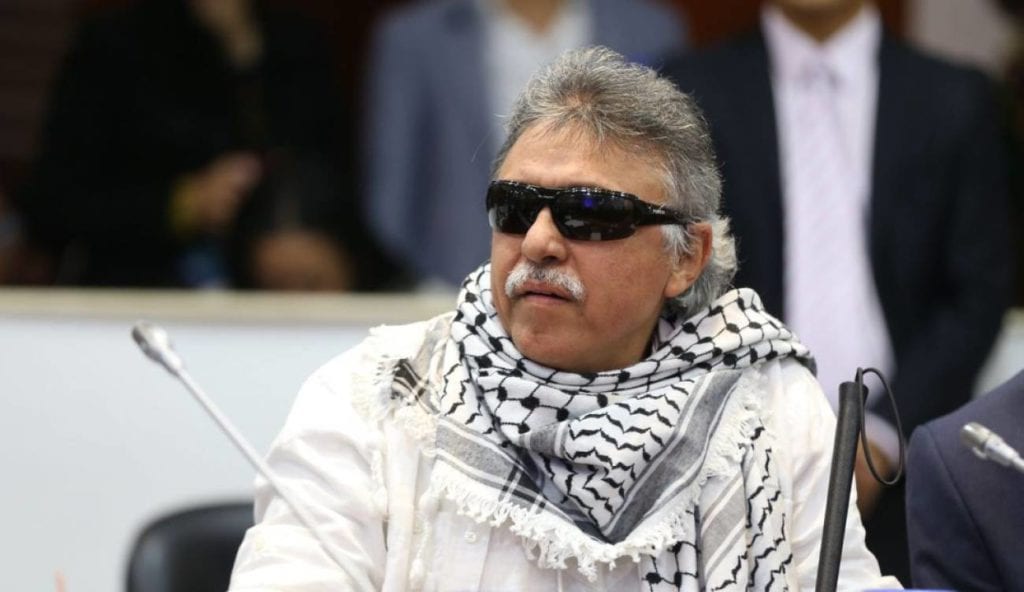 HAVANA TIMES – Colombian police were on Tuesday looking for Jesus Santrich, a former FARC guerrilla commander who disappeared one week before he was due to appear before the Supreme Court on charges of trying to smuggle drugs to the United States.
Santrich – less well known by his real name, Seuxis Hernandez – went missing at the weekend from a camp housing former guerrillas in the north, broadcasters Caracol and RCN reported.
He had been due to attend a political meeting in the city of Barranquilla but never showed up, allegedly because he feared he could be attacked there, according to RCN.
A police intelligence unit is now trying to locate Santrich, Caracol said. It was thought possible he may have fled to Venezuela which Colombia accuses of supporting its leftist rebel groups.
President Ivan Duque, a critic of the 2016 peace deal with FARC, on Monday accused Santrich of trying to "elude justice."
If that is the case, he wants to become "the gravedigger of peace," Inspector General Fernando Carrillo said on Tuesday.
Santrich was arrested in April 2018 on charges of planning to smuggle
10 tons of cocaine to the United States.
He was released last May after the country's post-conflict tribunal, the Special Jurisdiction for Peace (JEP), said there was not enough evidence to justify his extradition.
He was immediately rearrested and later released again on the order of the Supreme Court, which said it would handle the case.
The 2016 peace deal with FARC led to the demobilization of about 7,000 fighters after 52 years of armed conflict. It turned the guerrilla movement into a political party and guaranteed it 10 seats in Congress.
One of the seats went to Santrich, who was only able to occupy it in June after his release.
The congressman is due to appear not only before the Supreme Court, but also before the JEP, which is investigating crimes related to the conflict with FARC.
If the allegations of Santrich's escape turn out to be true, that would deal a blow to the credibility of the JEP and of the peace process, analysts said.
Santrich, who is almost completely blind, helped to negotiate the agreement, which was signed by Duque's predecessor, Juan Manuel Santos.
But it failed to bring peace to the country, where thousands of FARC dissidents and other rebels, as well as criminal groups, remain active.