Colombian Protesters to Maintain Pressure, Demand Direct Talks
By Sinikka Tarvainen (dpa)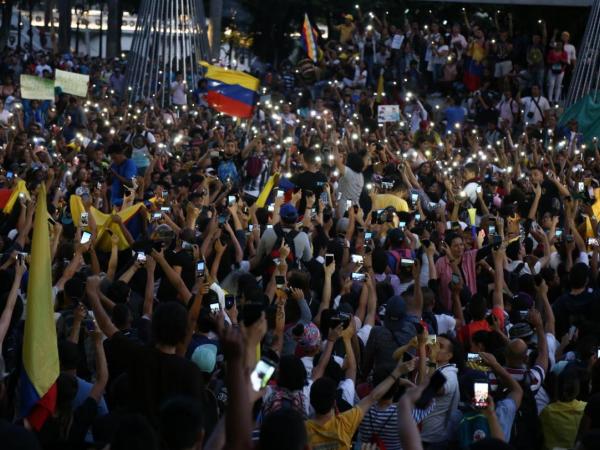 HAVANA TIMES – Colombian protest organizers vowed on Thursday to maintain pressure on the government until it agrees to negotiate with them, announcing December 4 as the date for the next nationwide marches against economic reforms and killings of community leaders.
President Ivan Duque has so far not accepted the organizing committee's demand for exclusive talks with the government, insisting that other economic and political players should also participate.
The South American country has seen eight days of protests, which started with the nationwide marches of about 250,000 people on Thursday last week.
Colombians across the country demonstrated again on Wednesday, demanding the cancellation of alleged plans for labour and pension reforms, more funds for education and the end of the killings of hundreds of community leaders by armed groups.
The protests have sometimes turned violent, escalating into clashes, looting and acts of vandalism.
At least four people have been killed. They include high school student Dilan Cruz, whose death from injuries inflicted by riot police shocked the nation.
Another young protester, Cristian Camilo Caicedo, was seriously injured after falling from a traffic bridge when police were dispersing a rally in Bogota late Wednesday. Police said they had not been on the bridge and denied responsibility for the accident.
New rallies or road blocks were meanwhile reported in Bogota, Cali and in the western Cauca department.
The demonstrators have started calling for the dismantling of the riot police ESMAD, which they accuse of a disproportionate use of force.