Continued Religious Persecution in Nicaragua Denounced
Inter-American Commission on Human Right (IACHR) decries increase in hostile actions against religious activities in Nicaragua
By Leonor Álvarez (La Prensa)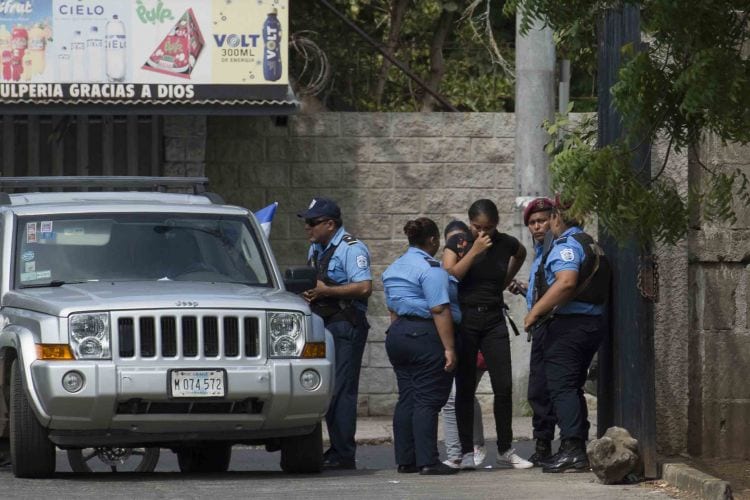 HAVANA TIMES – According to reports from international organizations, Nicaragua continues to be a country in which human rights are violated daily, in contrast to the peaceful and happy country projected by the government of Daniel Ortega.
The June 2019 bulletin of the Inter-American Commission on Human Right's (IACHR) Special Monitoring Mechanism for Nicaragua (MESENI) denounced the increase in hostile and threatening acts against any gathering that might result in a demonstration. The repression, now targeting religious celebrations, is classified by IACHR as constituting "grave restrictions of public liberties".
The Ortega regime's police and sympathizers frequently kidnap demonstrators at places of worship following services or mass. One of the most emblematic cases is that of 26-year-old Zayda Hernández, who was kidnapped for 3 days (this past May 17, 18 and 19), while on her way to a demonstration at Managua's Metropolitan Cathedral. Another case is that of 14-year-old Marling Yunieth Corea, who was taken from the Metropolitan Cathedral by a group of riot police laying siege to the demonstration at the cathedral.
The MESENI report states, "These events occur within a context of increasing threats against the Catholic Church and religious leaders. A priest in Estelí decided to leave the country after receiving death threats."
Since April 18, 2018, when the current crisis began as a result of government repression of civic protests, more than 700 people have been detained by the Ortega police. The majority of those detained had legal proceedings initiated against them, and some were found guilty of participating in demonstrations against Ortega, with fabricated charges that ranged from terrorism to drug trafficking, organized crime, murder, possession of illegal weapons, and other crimes.
MESENI's bulletin reported that 491 political prisoners have been released, and in some instances, the cases against them were shelved. However, IACHR cautions that those released from jail "continue, in the majority of cases, to lack information regarding their release; and are issued citations to appear before the authorities, prolonging their judicial processes," as they remain victims of stalking, surveillance, harassment and threats.
The report also states that "in many cases, the National Police has not returned assets and personal belongings such as documents used for identification, cell phones and electronic equipment," from the released political prisoners.
MESENI's bulletin, based on data updated through June 25 of this year, reported that during the repression: 327 people were murdered, 491 have now been released from jail/prison, 91 remain in detention, 400 medical professionals have been fired, 144 students have been expelled, more than 70 journalists and news media personnel are now in exile and 70 thousand Nicaraguans have fled to neighboring countries.