Court OKs to Exhume Paraguay's ex-dictator Stroessner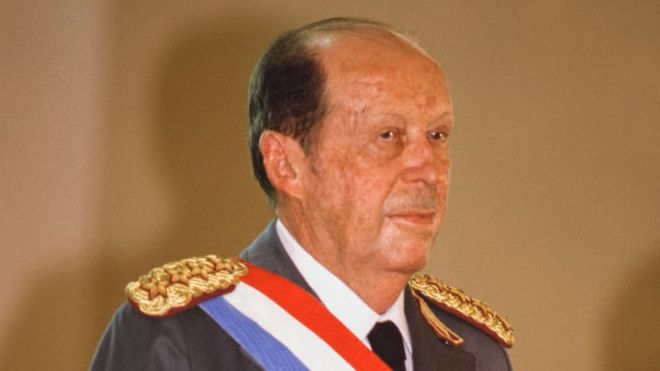 HAVANA TIMES – A Brazilian court has given the go-ahead to exhume the corpse of Paraguay's former dictator Alfredo Stroessner for a paternity test, reported dpa news.
Brazilian and Paraguayan media reported Tuesday that the judge approved a request from Enrique Fleitas, who says he is Stroessner's son.
Fleitas is seeking a paternity test in order to claim a share of a 20-million-dollar inheritance. Stroessner died in exile in Brazil in 2006.
Stroessner had many extramarital relationships during his life and fathered a number of children outside his marriage.
His daughter Graciela Stroessner, 74, who is the only official recipient of the inheritance, has accepted the exhumation.
However, due to the coronavirus crisis, those responsible for the cemetery in Brasilia where Stroessner is buried must agree as well.
The son of a German immigrant, Stroessner ruled Paraguay for 35 years until he was toppled in 1989 and sought exile in Brazil. He was ousted in a coup led by General Andres Rodriguez.
Stroessner was implicated in more than 900 murders and other human rights violations. According to the Paraguayan truth commission set up after his ouster, the bodies of 425 people kidnapped and murdered during his time in office were never found.