Cuba Advances in Volleyball League
By Circles Robinson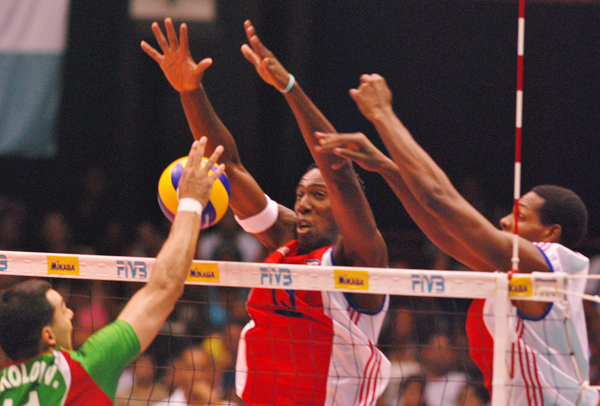 HAVANA TIMES, July 19 – The Cuban Men's Volleyball team has won its division in the 2009 World Volleyball League and now heads into the tough six team second round to be played in Belgrade, Serbia on July 22-26.
Cuba concluded its first round play with a weekend sweep of 3-0 and 3-1 victory over Japan.
The other qualifying teams as pool winners were the United States (Pool A) and Brazil (Pool D).  Serbia, which won Pool B, had already qualified as the host team and second place Argentina thus earned a slot.
Russia (8-4), which finished second to Cuba (8-4) in Pool C on points, is the Volleyball Federation wild card, edging out Italy (8-4) on points.
On the final day of qualifying round play, Argentina (7-5) defeated France 3 sets to 1 to make the final round. Brazil had an easy time sweeping Venezuela to finish with the league's best record 11-1.  Team USA (9-3) finished off The Netherlands in straight sets.
"None of us has played in a final before, but we'll go to Belgrade willing to play our guts out," Cuba captain Roberlandy Simon said. "Every rival from now on will be tough. We have to play hard against everybody," he said in a World Volleyball League press report.