Cuba and North Korea Strengthen Close Ties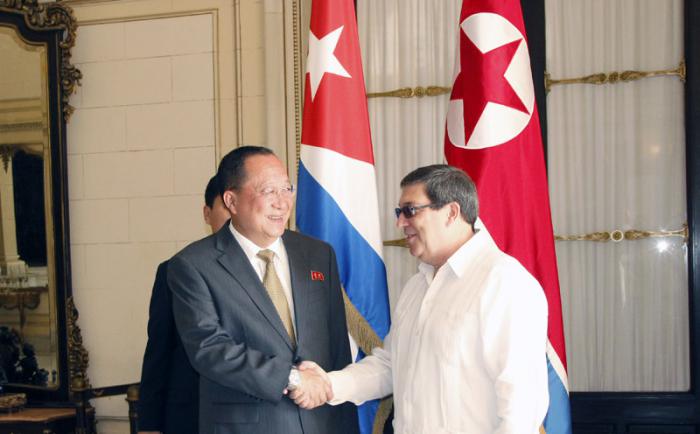 HAVANA TIMES – North Korean Foreign Minister Ri Yong-Ho met in Havana with his Cuban counterpart Bruno Rodríguez on Wednesday as the two countries reiterated their mutual support and rejection of foreign interference in their internal affairs.
The two countries, who were involved in an embarrassing hidden weapons shipment back in 2013, are both under decades long sanctions from the United States. North Korea is also restricted in its economic and international affairs by the UN Security Council over its nuclear arms program.
"This visit is a demonstration of the strong ties of cooperation and friendship between the two nations, the legacy of historic leaders Fidel Castro and Kim Il-Sung," stated Cuba's Foreign Minister, Bruno Rodríguez, on receiving his counterpart from the Democratic People's Republic of Korea, Ri Yong Ho.
Rodriguez said that Cuba supports peace on the Korean Peninsula and for a political solution only possible through dialogue.
The Cuban foreign minister also noted that his country strongly rejects the imposition of sanctions and unilateral, arbitrary lists drawn up the United States, which violate International Law.
Ri Young Ho said he was pleased to be visiting the island. "Although Cuba and the DPRK are geographically distant, we have many similarities and I feel at home here," he stated.
While political allies for decades, trade between Cuba and North Korea is minimal.  Both countries face shortages of consumer goods including food and medicines for their populations.
Ri Yong Ho was also received by Cuban president Raul Castro.