Cuba and the Caribbean Baseball Series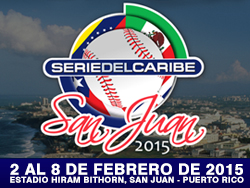 HAVANA TIMES – The chair of the Caribbean Professional Baseball Federation, Dominican-born Juan Puello Herrera, made official today that a Cuban team may participate in the Caribbean Professional Baseball Series to be held in Puerto Rico next month, DPA reported.
"There's a 99 percent chance Cuba will play in the Caribbean Series," Puello Herrera announced during a press conference held in San Juan on Tuesday, where he offered details about an event that will gather the champions from Puerto Rico, the Dominican Republic, Mexico and Venezuela.
This year, the series will be held at the Hiram Bithorn stadium in San Juan from February 2 to 8.
"The reactions (from US government authorities) to having Cuba come to Puerto Rico have been positive till now," Herrera declared.
It was feared that the fact the Series is to be held in Puerto Rico, a protectorate of the United States where everything having to do with immigration and customs is managed by the latter, would make it impossible for a Cuban team to participate.
Cuba was also present at last year's series, held in Venezuela.
According to Herrera, "it's been a very complicated process. We've been working on this since May of last year. After the games in Venezuela ended, I started making arrangements to have Cuba participate in the series again. Politically, it's been more complicated and we have not yet received the visas for the Cuban players," he declared, adding that "the process is well underway. We're hoping to get those visas."
He added that the organizers intend on having Cuba become a permanent part of this Caribbean baseball championship. "Our intention is to have Cuba participate every year," he said.
As part of the activities to be held during the Series, is a ceremony where six players from the region are to be given a place in the Caribbean Baseball Hall of Fame (Puerto Rico's Roberto Clemente, Bernie Williams, Juan Igor Gonzalez and Hector Villanueva and Cuba's Napoleon Reyes and Conrado Marrero).