Cuba and USA to Prepare Roadmap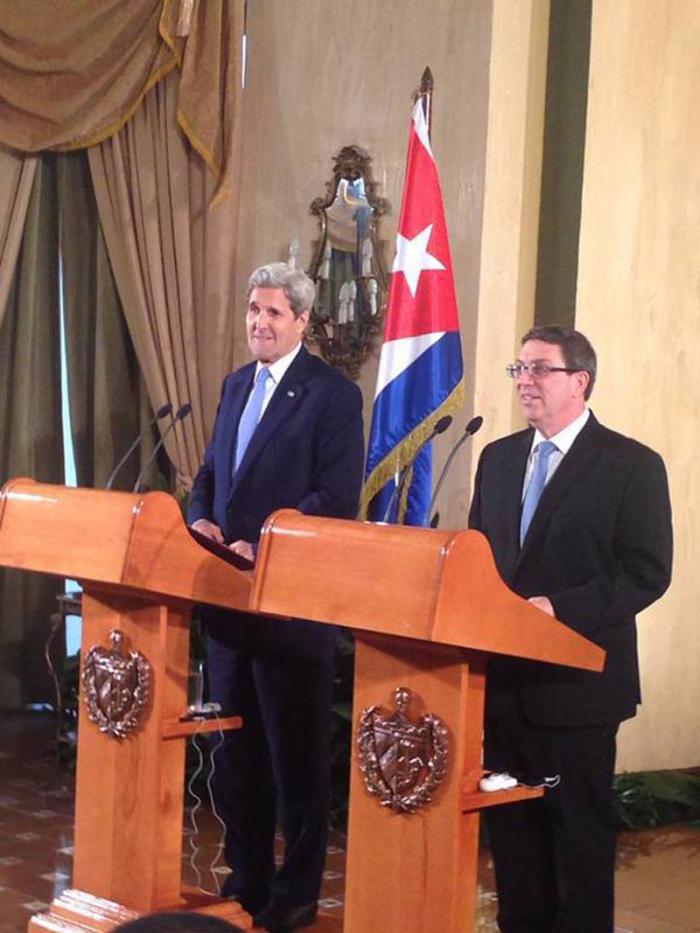 HAVANA TIMES — Cuban Foreign Minister Bruno Rodriguez and US Secretary of State, John Kerry, announced on Friday that during the first days of September a bi-national commission will meet to prepare the roadmap for the normalization of relations.
The goal is to draft a list of topics to be discussed in order to move forward, among them is that of compensation for economic damages.
It was interesting that Kerry noted that the claims are mutual; recognizing the Cuban demand for damages caused by the embargo, along with the issue of payment for US properties nationalized in the 60s.
In response to the mention by Kerry of the need for a true democracy in Cuba, Bruno Rodriguez said his country is ready to discuss any topic, as long as it is under equal conditions.
"We also have concerns about human rights in the US," he said, adding that "Cuba isn't a country with racial discrimination or police brutality, nor does it carry out torture in a territory under its jurisdiction."
Finally, Rodriguez added that to fully achieve normalized relations it is imperative that the blockade be lifted and the territory occupied by the US military base at Guantanamo Bay be returned. Cuba also demands absolute respect for its national sovereignty.
The statements of the foreign ministers show that there are still very sensitive issues such as each government's concept of democracy, human rights or financial compensation, but despite the differences both emphasize that their governments are willing to move forward on the path of normalization.