Cuba Baseball at the Latino
A game between Industriales and Cienfuegos at Havana's Latinoamericano Stadium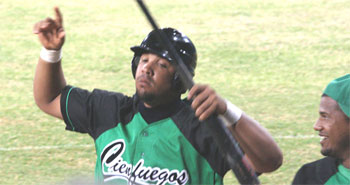 Photo feature by Elio Delgado Valdes
HAVANA TIMES — The first half of the Cuban baseball season came to an end on Thursday with eight of sixteen teams qualifying for the second round to be played in March after the World Baseball Classic.
HT went to the Latinoamericano stadium camera in hand on Wednesday for a game between Cienfuegos and Havana's Industriales, both already qualified for the quarter final round.
The game was won by Cienfuegos 5-3, decided in the tenth inning when Adil Ferran belted a homer with one player on base.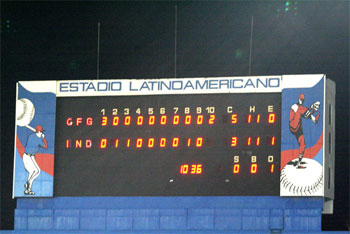 Danny Hernandez picked up the win for the visitors and Pavel Pino lost for the home team.  Jose Dariel Abreu also homered in the game for Cienfuegos.
The eight teams qualifying for the second round of play in the Cuban Baseball League season are Sancti Spiritus, Cienfuegos, Industriales, Matanzas, Isla de la Juventud, Villa Clara, Ciego de Avila and Pinar del Río.
Failing to qualify were Las Tunas, Granma, Guantanamo, Mayabeque, Santiago de Cuba, Holguin, Camaguey and Artemisa.

Click on the thumbnails below to view all the photos in this gallery. On your PC or laptop, you can use the directional arrows on the keyboard to move within the gallery. On cell phones use the keys on the screen.