Cuba Baseball Coaches Get Rough with Canadian Umpires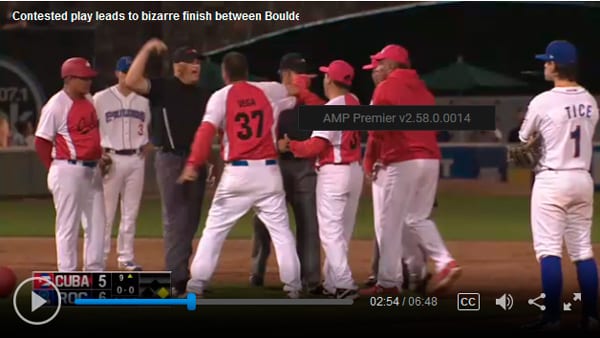 HAVANA TIMES — The Cuban team (5-16) playing in the Can-Am baseball league in Canada ended its play for the season with a 6-5 loss to the league leading Rockland Boulders (30-10) on Thursday evening.
It was in the top of the ninth inning that all hell broke loose after an overturned call, as the entire coaching staff got violent with the umpires in a highly embarrassing finish.
The incident has not appeared in the government controlled Cuban news media.
After the Cubans display of bad sportsmanship the game was called with two outs and team Cuba batting in the top of the ninth with a runner on base.
Playing in the Can-Am league for part of its season for the second consecutive year, the Cuban baseball federation has sought to give much needed international play for the national team, especially its younger players.
For all the information on the Cuban team's performance in the Can-Am league click here.
Here's the video of Thursday night's melee: