Cuba Baseball News: Jose Abreu Signs for $68 Million
By Circles Robinson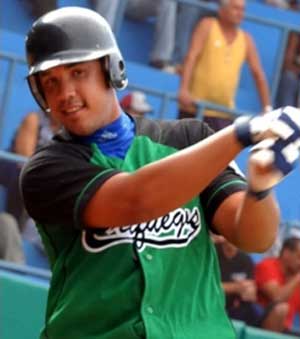 HAVANA TIMES — With the signing of Jose Dariel Abreu, the Chicago White Sox may have three Cubans in their starting line-up next season with Alexei Ramirez at short and Dayan Viciedo in the outfield.
Abreu, 26, will receive $68 million for six years, the biggest contract on record for a Cuban player or any other free-agent contract to a non-US player.
Abreu, a first baseman, played for Cienfuegos in the Cuban league during ten seasons and was the starter for the Cuban national team at the 2013 World Baseball Classic, going 9 for 25 with three homers and nine RBIs in six games.
The White Sox are coming off a terrible season 63-99 season.
Abreu abandoned Cuba in August, the only way that a Cuban player can sign in the Major Leagues due to the half century US embargo on the island.
Likewise, players leaving the island to play in the US are considered traitors by the Cuban government and are never heard of again in the island's media.
While Havana has recently opened up the possibility of Cuban players signing to play in the off-season with professional leagues in other countries, MLB is still off bounds because the US government does not allow any financial transactions or agreements with Cuban entities.
The big time contract for Abreu eclipses other Cubans who also signed for hefty amounts in recent years including outfielder Yoenis Cespedes, $36 million with the Oakland As, Aroldis Chapman $30 million with the Cincinnati Reds and Yasiel Puig $42 million with the Los Angeles Dodgers.
Also announced on Friday was the signing of Cuban pitcher Dalier Hinojosa, to a minor league contract with the Boston Red Sox.  Hinojosa, who fled the island in February, played for Guantanamo in the Cuban league.