Cuba Baseball Opens with VC Win
By Circles Robinson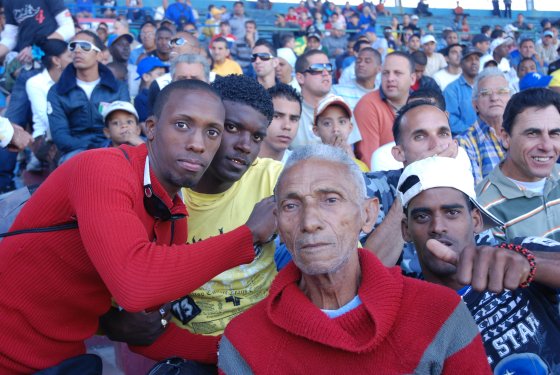 HAVANA TIMES, Nov. 29 — Cuba's 2010-2011 Baseball Season opened with a thriller on Sunday as Villa Clara defeated last year's champions Industriales 6-5 in 11 innings before nearly 40,000 fans at Havana's Latinoamericano Stadium.
The season opener decided on the controversial new rule that takes affect for games that reach the 11th inning.
With the score tied at 4-4 Villa Clara began the inning with two runners on base according to the new rule being used internationally for amateur baseball.  Two errors by shortstop Rudy Reyes and a hit by veteran Eduardo Paret allowed Villa Clara to score twice.
In the bottom of the inning Industriales managed one run and would have tied the score if it wasn't for a sensational fielding play by right fielder Andy Zamora on a drive by Jokel Gil with two runners on base and two outs.
Reliever Yasmani Hernandez Romero picked up the win for Villa Clara while Industriales reliever Yoandry Portal took the loss.
To see the play-by-play of the game visit the Baseballdecuba.com website.
A full slate of eight games will be played on Tuesday.  In the capital, Industriales will play host to Havana Province.  Since the stadium's lighting system is still under repair the games will be played in the afternoons starting at 1:30 p.m.