Cuba Beats Canada on Cespedes RBIs
By Circles Robinson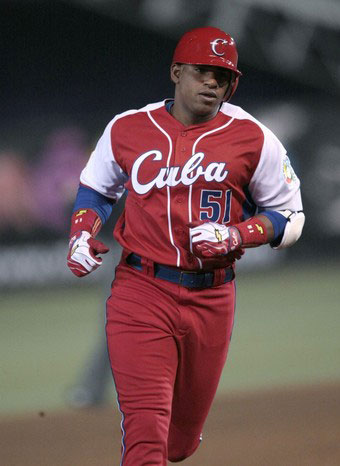 HAVANA TIMES, Oct. 6 — Cuba defeated Canada 4-2 on Tuesday with outfielder Yoennis Cespedes waking from a slump and driving in all of his team's runs.
Cuba is now 4-0 at the top of Group B at the World Cup/Pan American Games qualifier taking place in Puerto Rico.
Down 2-1 in the bottom of the sixth, Cespedes cleared the bases with a double to end the game's scoring.  He knocked in Cuba's other run with a hit in the fourth.
Earlier in that same inning Canada took a 2-0 lead on a two-run double from Jaime Romak.
Yulieski Gonzalez picked up the win going 7.1 innings allowing two runs on five hits, while striking out 10 and walking only one.
Yadier Pedroso came on to pitch the final 1.2 innings allowing a lone hit in the ninth and striking out one.
Henry Mabee took the loss for Canada in relief of starter P. Aumont.
Canada fell to 2-2 but is virtually assured to pass on to round two along with Cuba, Venezuela and either Nicaragua or Argentina.  Group A is led by the undefeated USA and Panama.
The latest schedule change shows Cuba with the day off on Wednesday and playing its final first round game on Thursday at 11:00 a.m. vs. the Netherlands Antilles.