Cuba Chosen by Chavez for New Surgery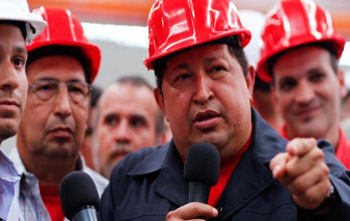 HAVANA TIMES, Feb 22 — Venezuelan President Hugo Chavez is set to undergo additional surgery this weekend in Havana, according to a Venezolana de Television report on Tuesday.
The president noted that the operation will be to remove a new almost two-centimeter-long lesion that was detected in Havana this past Saturday. It is said to be near the pelvic area in his body where he had a tumor removed in June of last year.
Chavez decided to be operated on in Havana by the same medical team that previously attended to him. "Everything is set there, it's safer, because they're the same doctors who operated on me before. They're even familiar with the incision from that operation," said the president.
"I'm not going to be able to keep up the pace with everything that's been happening, especially since December. I'm not going to be able to because I have to deal with this new situation, I have to rethink my personal agenda and deal with what has to be faced," said the Venezuelan leader, who denied the rumor of malignant cancer in his liver.
This will be Chavez's third surgery in less than a year. The charismatic leader is running for reelection in October's presidential election.
Venezuela is Cuba's leading trade partner and Chavez its' closest political ally.