Cuba Converts Schools into Shelters to Face Hurricane Irma
By Guillermo Nova (dpa)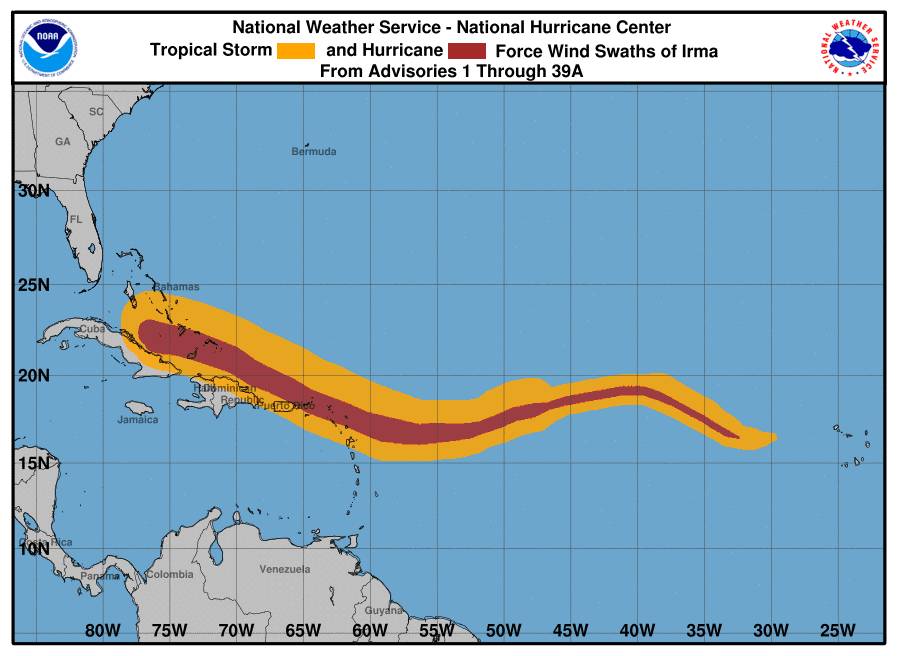 HAVANA TIMES — Ernesto tidies up the corners of the sheets on the mattress that is laid out on the floor so that his wife and two children can lie down. They have all been evacuated from a town which is on the northern coast of Cuba in order to keep them safe from Hurricane Irma.
"When they evacuate you, you don't argue. You know it's for your own good, that it's a necessary precaution, even though you don't stop thinking about your house," this man told dpa in a classroom at the William Soler school, in Tariguano, in Ciego de Avila province, where he has been moved to.
Mariam has also been moved there with the family from the town of Manati which has now been damaged by floods as a result of the high tide which Irma caused on its way along the Cuban coast.
"They evacuated us on Thursday and we still don't know how long we have to be here. Well, until it passes because it's a tremendous hurricane," Mariam stresses. "A monster, people are saying, let's hope it doesn't bite," she says.
While mattresses and fans are handed out, the school's corridors are full of kids playing who are unaware of the danger that is imminent.
When Hurricane Irma entered Cuban territory, the Meteorological Institute considered it to be a level 4 hurricane, even though it warned that there were "very few differences with the maximum level 5 hurricane."
"Saving human lives is the priority, the most important thing, because it's the only thing that can't be recovered," said Venancio Rodriguez, the president of the Tariguano's (a neighborhood in the Moron municipality) Municipal Defense Committee, told dpa.
Rodriguez is the person in charge of the shelter that this primary school has been converted into, where 1,600 people will come to stay from many neighboring neighborhoods and remote rural areas.
The kids desks have been placed in the storeroom and these newly-empty classrooms have now been converted into collective bedrooms for people staying here, who have a kitchen, dining hall and a doctor's office.
"You never see these kinds of things in my country," Yeni, a Bolivian medical student who is taking the blood pressure of the first people to arrive at the school turned shelter, tells dpa.
"If somebody needs more assistance, we have ambulances ready to transport patients," points out Ana Aida Amoros, the Cuban doctor who normally sees patients at the school's medical office.
Alongside a wooden house in the middle of a plain in the farming town of San Rafael, Ciego de Avila, Giannia confesses her fears: "I hope (that Irma) doesn't take the roof off of my house."
Her children had begun to cut down the highest branches on the mango, avocado and coconut tree well in advance.
"The roof can stand winds up to 150 km per hour, so we hope it will survive, with the reinforcements we have been making," Ceferino tells dpa while he prepares bags of sand to put on top of the metal sheets that protect his home.
Meanwhile, in Punta Alegria, residents are using fishing nets to tie down their roofs. "It's a lot more effective," Jorge claims, who says that floods are the greatest danger, not the winds.