Cuba Embargo Blasted Again at UN 188-3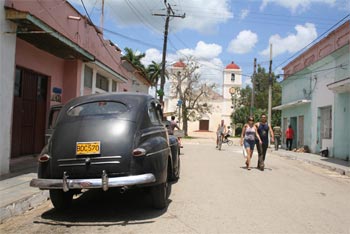 HAVANA TIMES (dpa) – The UN General Assembly on Tuesday renewed a demand that the United States lift the economic embargo imposed on Cuba since the 1960s.
The 193-nation assembly voted 188-3 to adopt an annual resolution, for the 21st consecutive year, calling for UN members to consider the US embargo against Cuba as illegal and respect international law that reaffirms freedom of trade and navigation. Last year's vote was 186-2.
The United States, Israel and Palau voted against the resolution, while the Marshall Islands and Micronesia abstained.
Washington has rejected the repeated UN demands to end the embargo. But it has also improved ties with Havana and allowed US citizens to travel to Cuba.
The resolution, like in previous ones, asked all states that have been implementing the US embargo "to take the necessary steps to repeal or invalidate them as soon as possible in accordance with their legal regime."
The economic embargo against Cuba was strengthened by US President John F Kennedy in February 1962 following the failure of US-backed Bay of Pigs invasion of Cuba.
The US embargo was further boosted in 1996 by the Helms-Burton Act with the US Congress demanding compliance by all companies with regard to trade and navigation with Cuba.