Cuba Faces Nicaragua in Pre World Cup
By Circles Robinson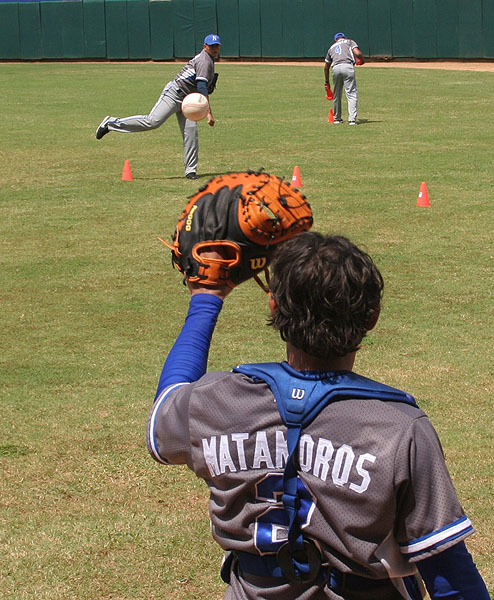 HAVANA TIMES, Oct. 4 — Cuba's national baseball team (2-0) plays Nicaragua (1-1) on Monday night in the Pre World Cup and Pan Ameican Games Qualifying tournament taking place in Puerto Rico.
The Cubans had an easy time on Sunday with the weak Argentineans who did manage to avoid a mercy rule loss.  The final score was 9-1 with Cuba pounding out 13 hits to 4 of its outclassed rivals.
Boxscore of Cuba-Argentina game
Alexander Malleta hit a grand slam and Alfredo Despaigne also homered to lead Cuba behind the pitching of Miguel Alfredo Gonzalez who went seven innings allowing three hits and striking out nine.
Norberto Gonzalez was the victim of an unearned run in the eighth and Pedro Luis Lazo pitched the ninth unscathed.
The Cubans and Nicaraguans know each other's squads well having played five tune-up games in Havana before the tournament.  Cuba's manager Eduardo Martin announced Freddy Asiel Álvarez to start against the Central Americans who defeated Dutch Antilles 8-4 on Sunday.