Cuba: Fidel's Son Says Dad OK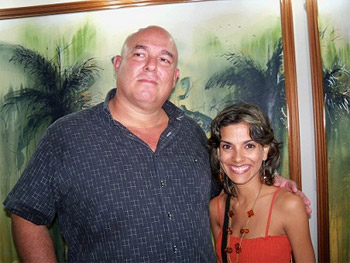 HAVANA TIMES — "The Commandante is fine, doing his daily things, reading, doing exercises", said his son Alex Castro at the inauguration of a photo exhibit in the city of Guantanamo, reports journalist Arlín Alberty Loforte on Friday on her blog.
Speculation has abounded in recent days when Fidel Castro -out of the public eye for several months- failed to surface to congratulate Hugo Chavez when he won reelection to the Venezuelan presidency last Sunday.
Chavez looks up to Castro as a father and mentor.
Alex Castro is exhibiting 17 large format photographs under the title El Rostro de la Historia (The face of history) that he took of his father. They will be on display in the indoor halls of the Mariana Grajales Plaza for a month, noted Alberty Loforte.