Cuba Gets Hurricane Visit from Nagin
By Circles Robinson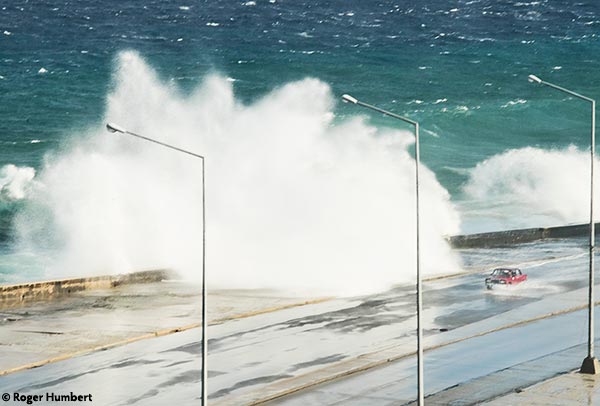 HAVANA TIMES, Oct. 17 – New Orleans Mayor Ray Nagin arrived in Cuba Friday to get a look at the island's acclaimed civil defense system.  His first visit to Cuba comes four years after Hurricane Katrina ravaged his city.
Ordinary US citizens are barred by their government from visiting the Caribbean island without special Treasury Dept. permission, but a growing number of officials have been visiting Cuba in recent weeks including State Department official Bisa Williams and New Mexico Governor Bill Richardson.
Nagin is traveling with a top level delegation that includes Louisiana Speaker of the House Pro Tem Karen Carter Peterson, New Orleans City Council member Cynthia Hedge-Morrell, Chief Administrative Officer Brenda Hatfield, Police Superintendent Warren Riley, Fire Superintendent Charles Parent, EMS Director Jullette Saussy, Director of Emergency Preparedness Lt. Col. Jerry Sneed, New Orleans Louis Armstrong International Airport Chairman Dan Packard, Regional Transit Authority Chairman Caesar Burgos and others, reported WWL-TV.com.
The New Orleans Mayor's trip began the day after President Obama visited the jazz city.   He becomes the first mayor of New Orleans to make an official visit to Cuba in the last 50 years.  Information was scant and no mention made on whether Obama and Nagin discussed issues regarding US-Cuba policy.
While maintaining the nearly half-century economic blockade on Cuba and travel ban on US citizens, Obama has sent mixed signals on whether he would like to see rapprochement with Cuba.
The US is the only country in the Americas without diplomatic relations with Cuba.   Likewise, its blockade on Cuba -recently extended for another year by Obama- has garnered near unanimous international rejection.  The UN General Assembly will once again take up the Cuban resolution calling for an end to the blockade during the last week of October.
When Hurricane Katrina pounded the US Gulf Coast, Cuba assembled over fifteen hundred doctors with a stockpile of medicine within 48 hours and offered to send them free of charge to help mitigate the disaster.   The Bush administration showed no interest in the offer from Fidel Castro.